A

Celebration

of

Unity

and

Inspiration
The Giants of Africa Festival took place August 13th – 19th, 2023 in Kigali, Rwanda, and from the very moment it unfolded, our hearts swelled with pride and anticipation as we united 250 youth from 16 diverse African nations. A combination of basketball, entertainment, culture, and education began, bringing to life the immense potential within the next generation.
Just ahead of the festival launch, we hosted an International Youth Day Forum sponsored by Dani Reiss, in partnership with the Ministry of Youth and the Imbuto Foundation, bringing together 2,000 youth from across Rwanda to BK Arena for an afternoon of inspiration and education, with guest speakers such as Lt. Gen. (Ret.) Romeo Dallaire, leadership lessons, music, and an afternoon of togetherness. We were also honoured by the presence of Her Excellency Mrs. Jeannette Kagame. During her speech, she called the youth the "gems of Africa" and urged them to "invest in your shine."
On August 13th, the Giants of Africa Festival's opening ceremony celebration kicked off the week with a captivating spectacle, where each team made their entrance in a manner reminiscent of the Olympic Games. With an air of national pride, they walked the BK Arena floor in their traditional garments, embodying the spirit of their respective countries.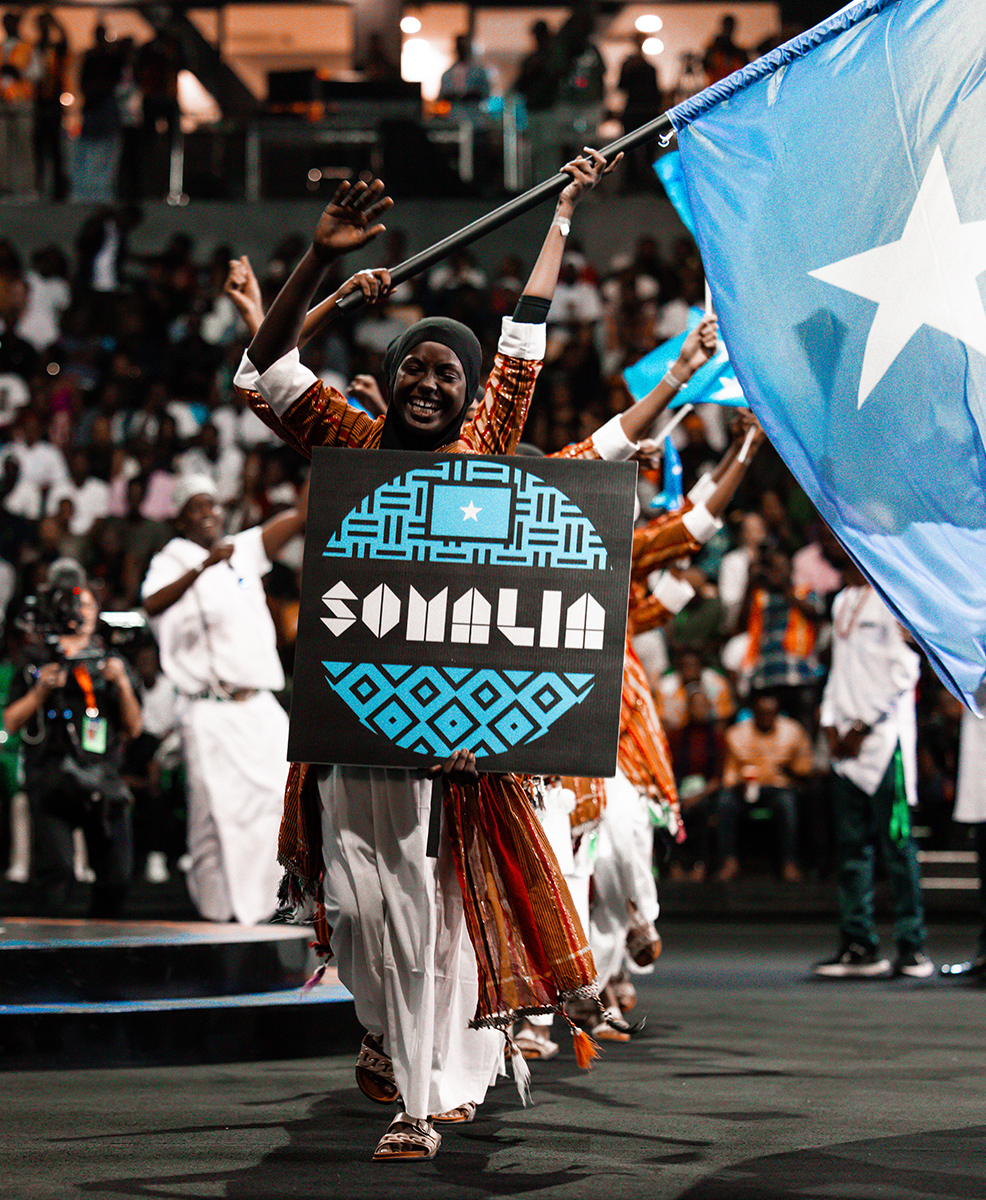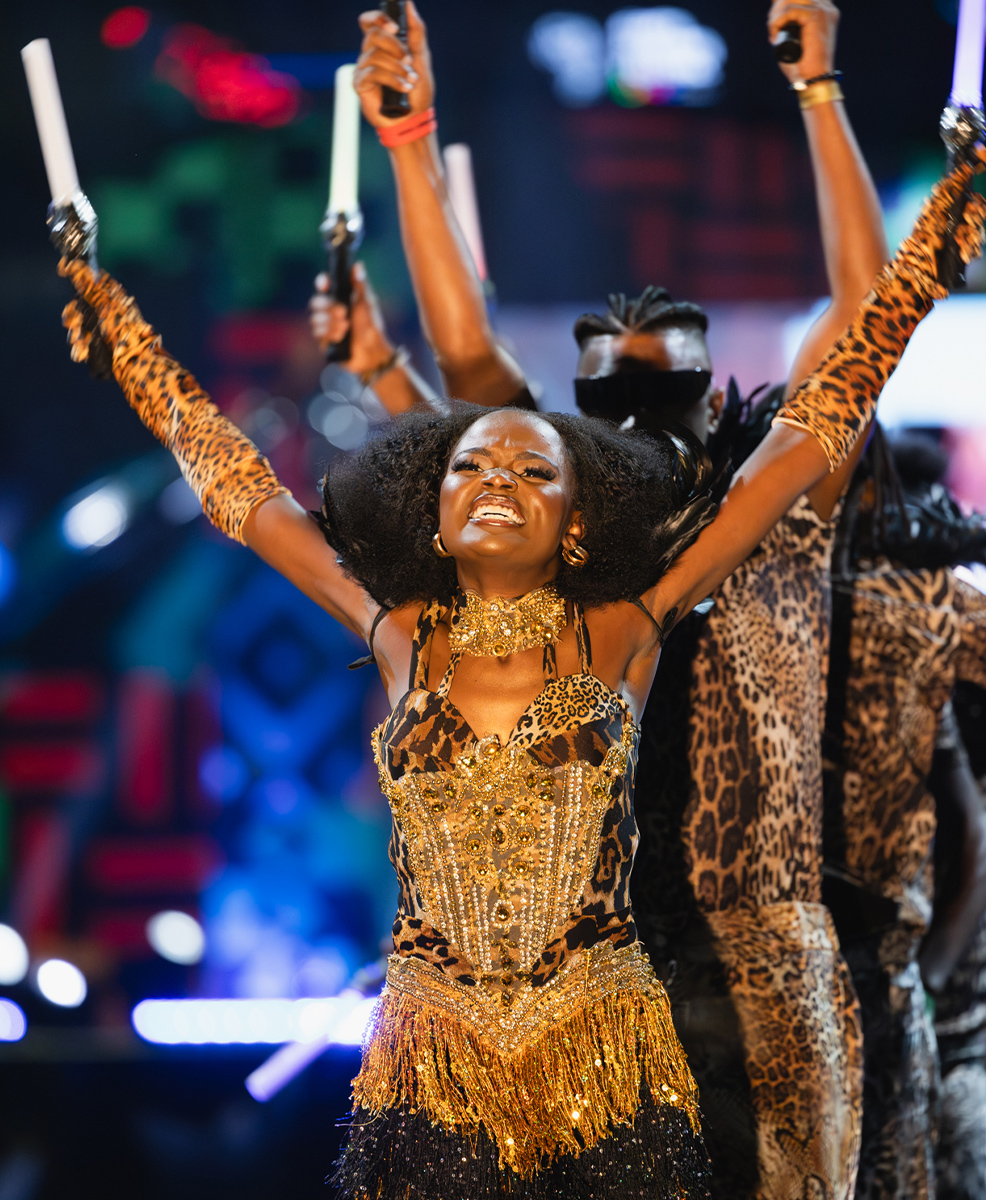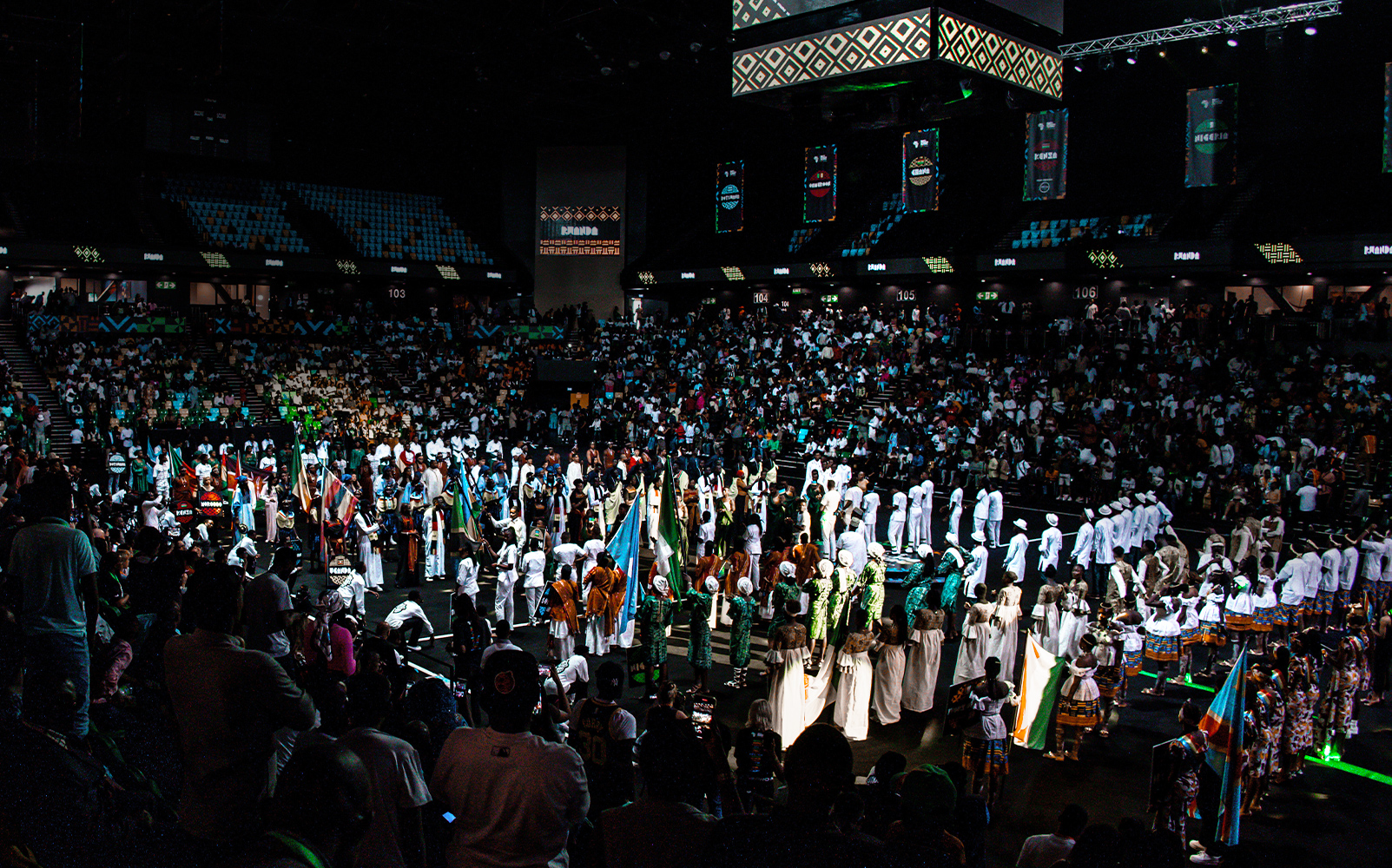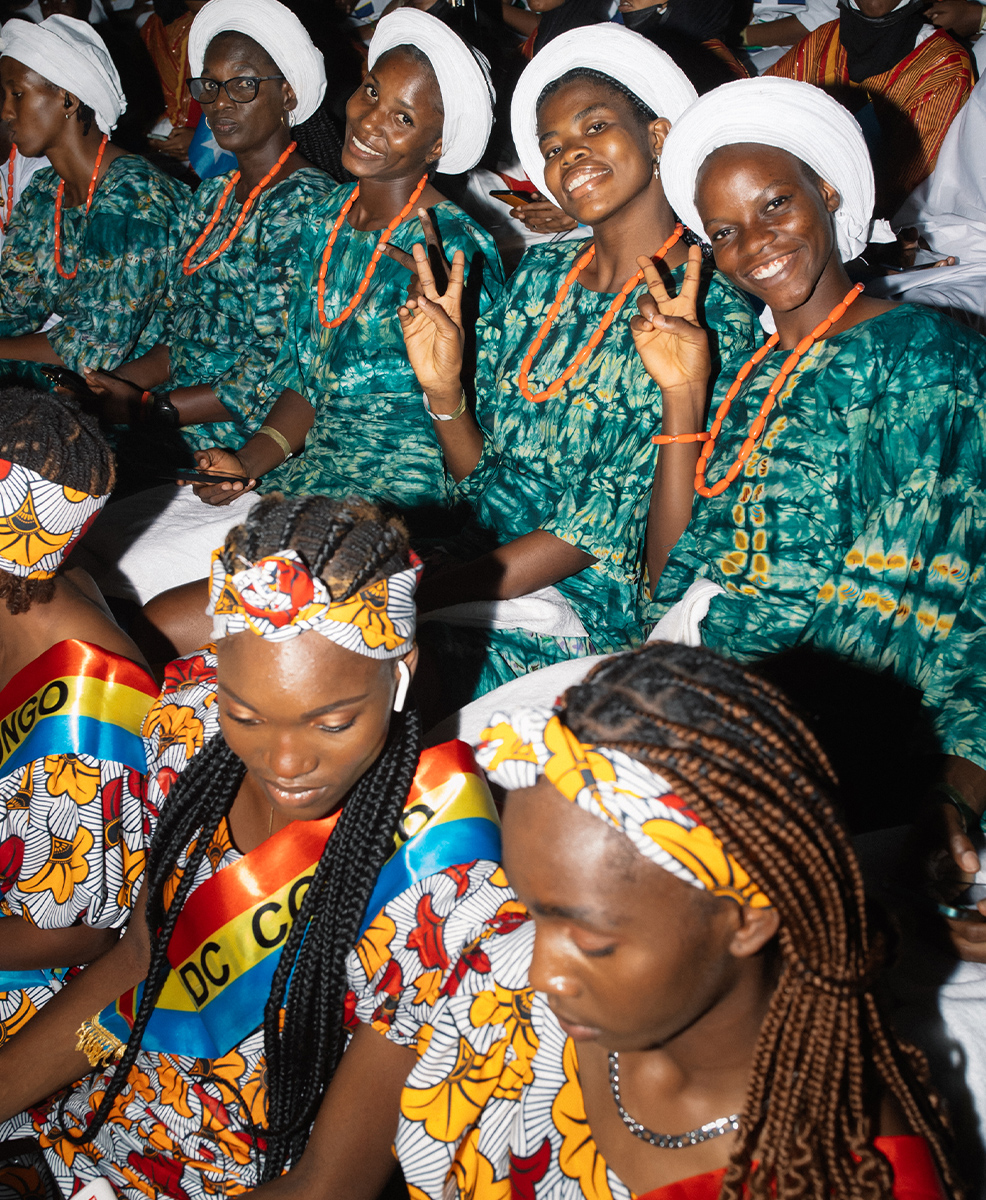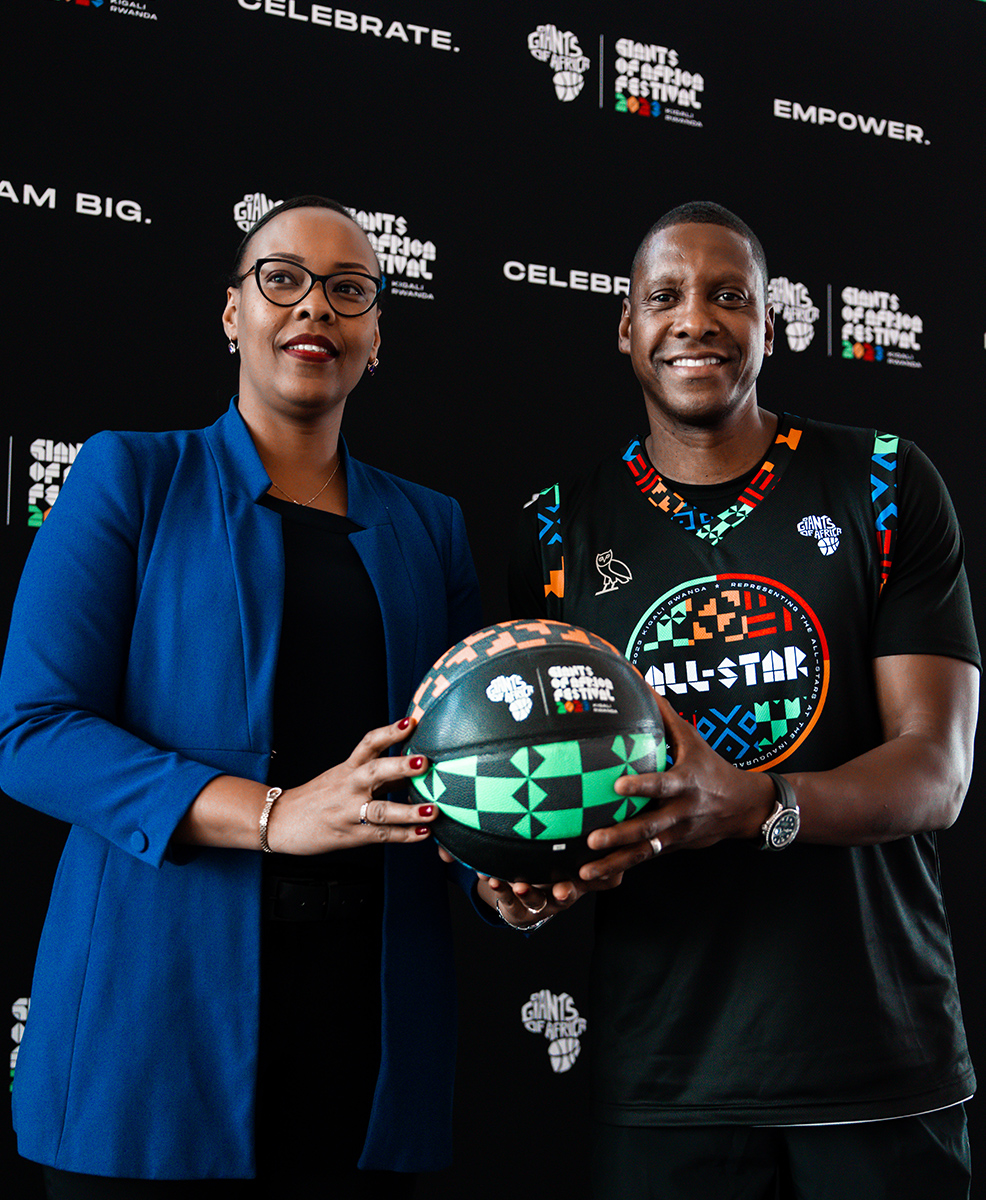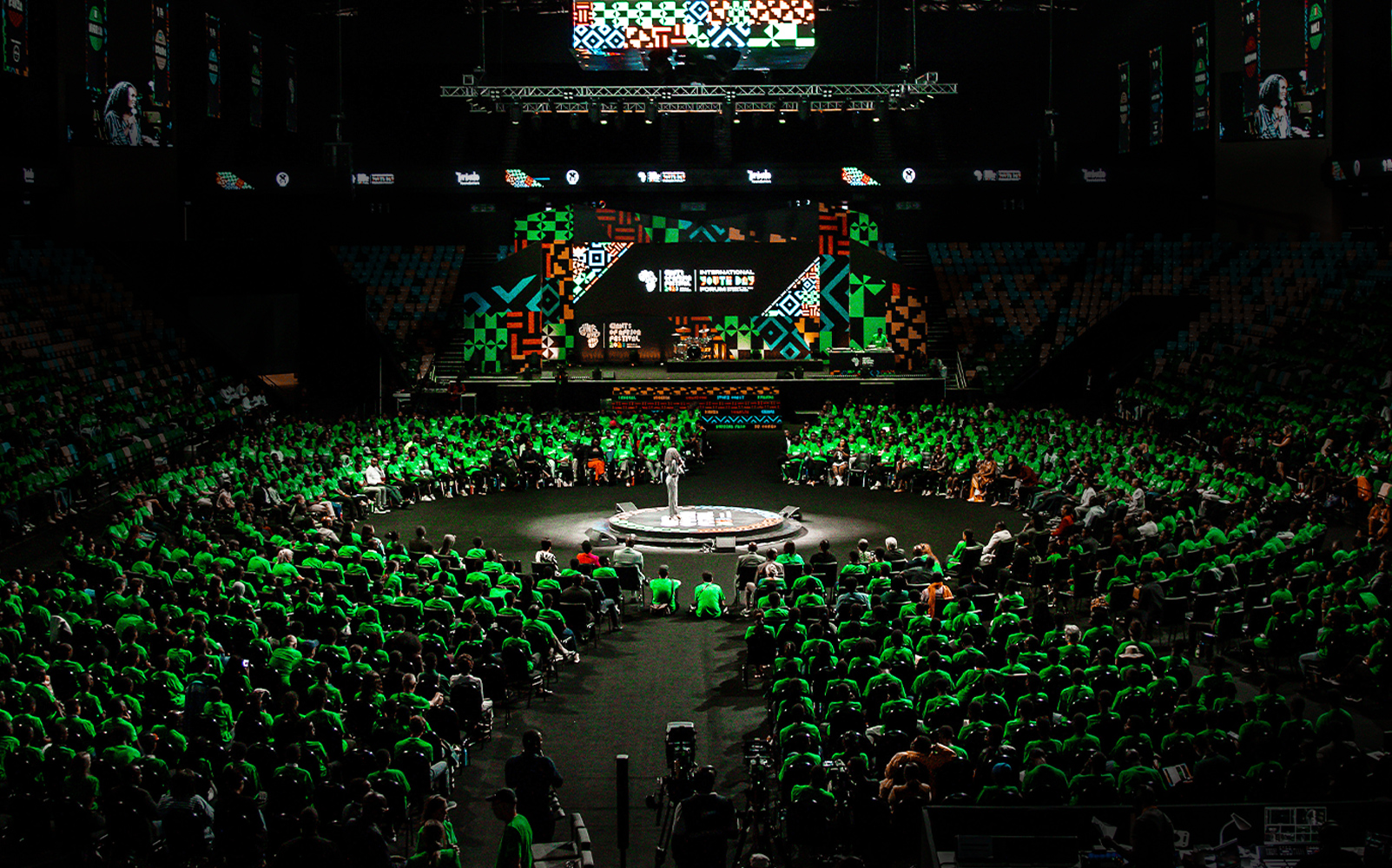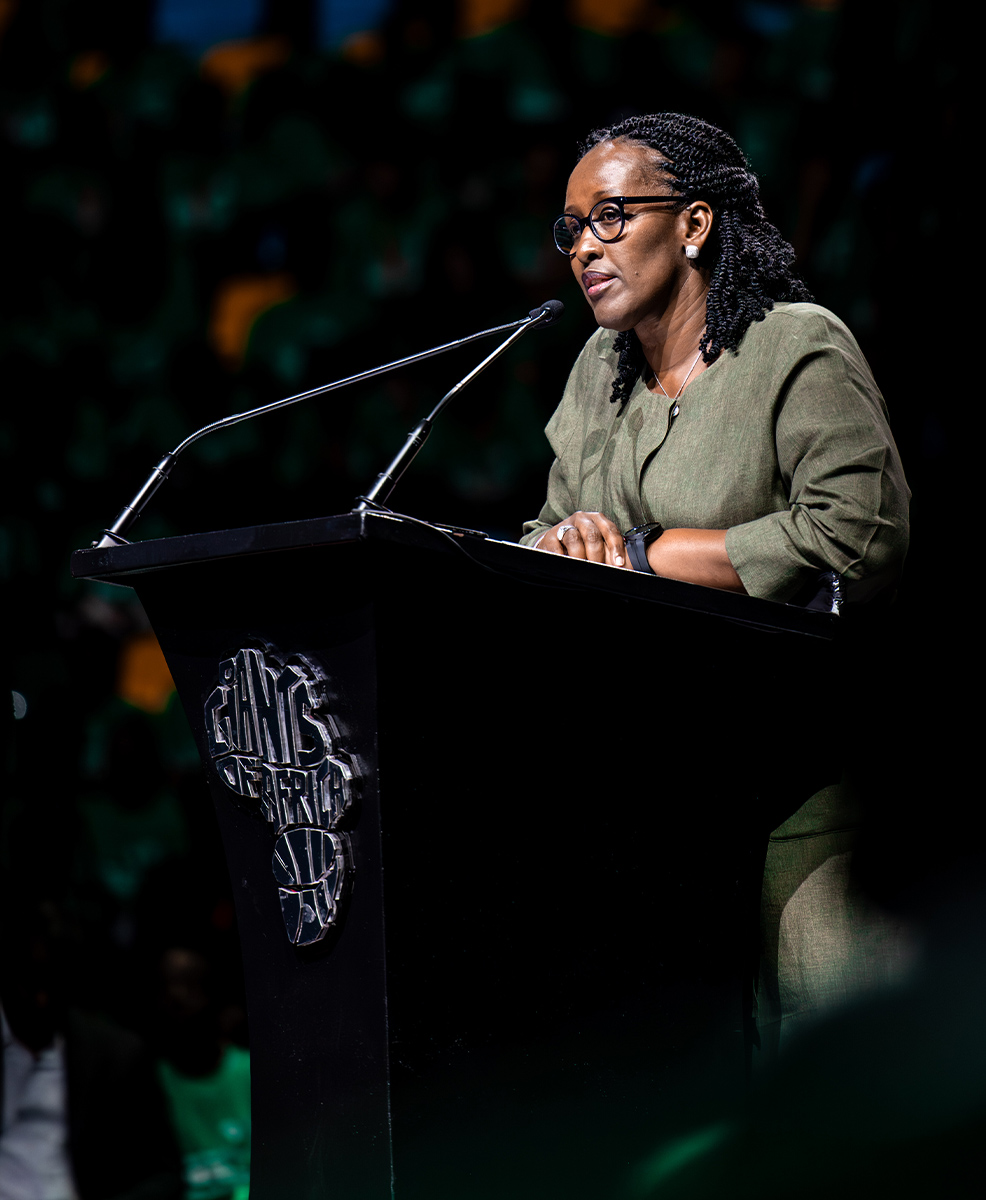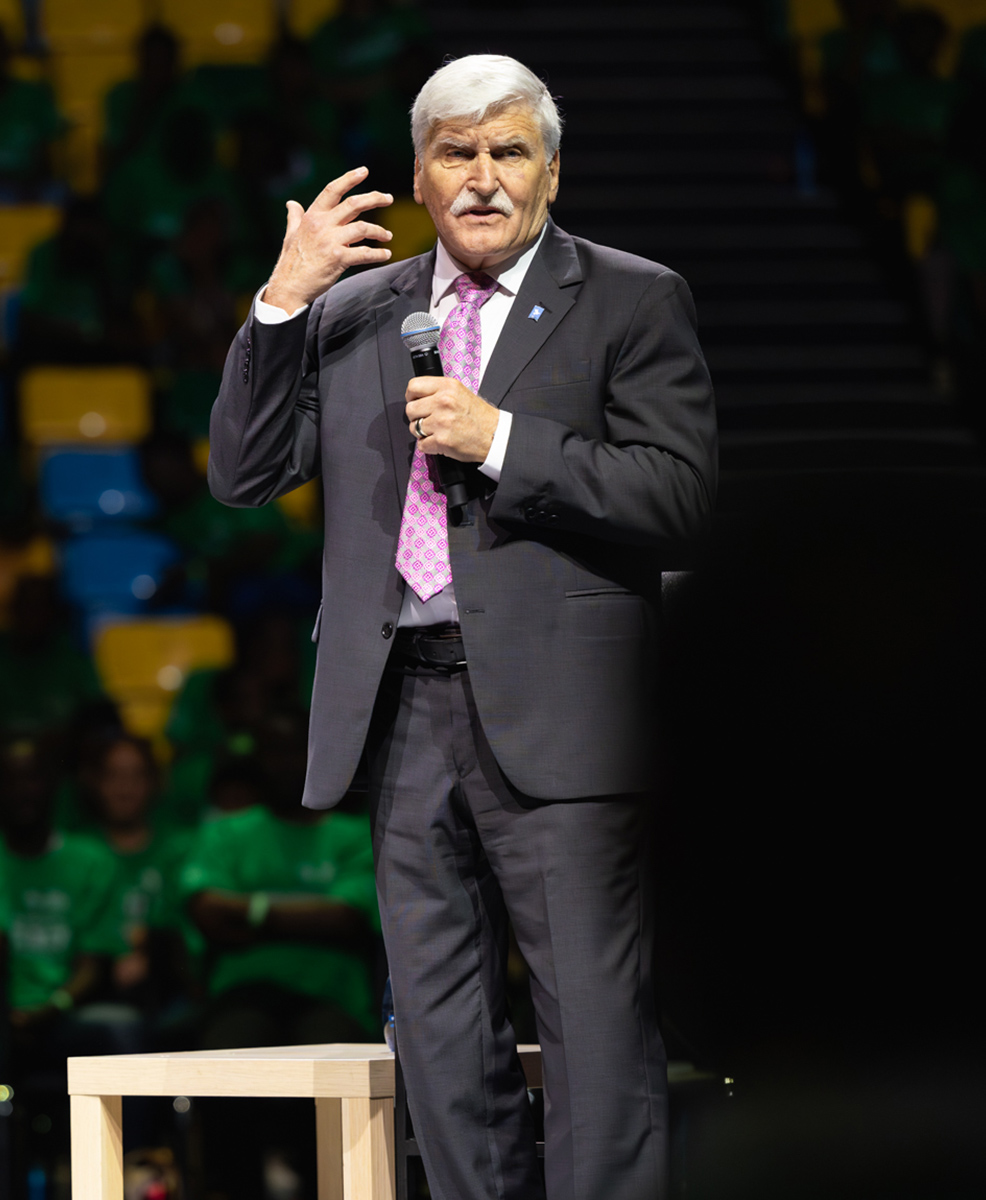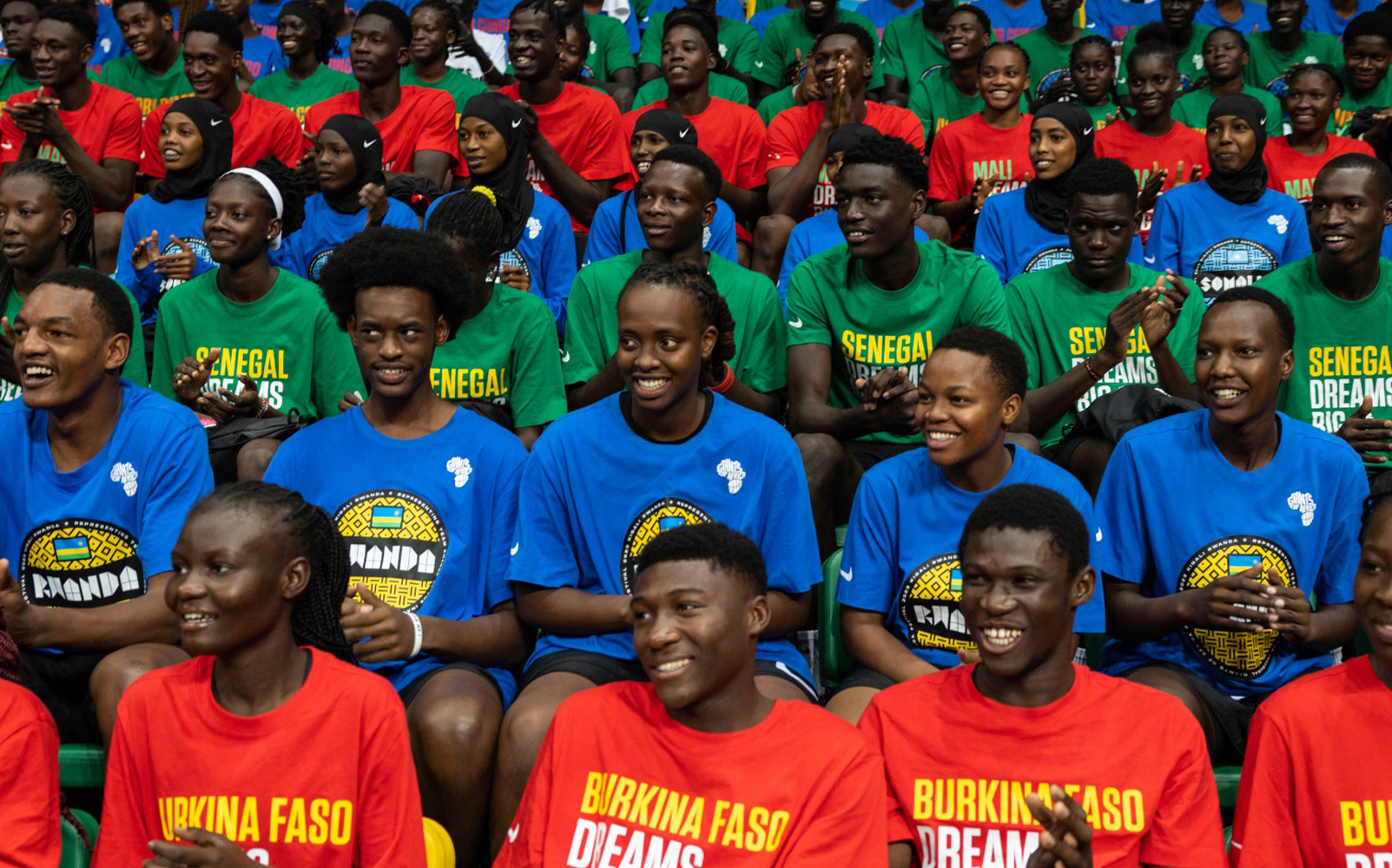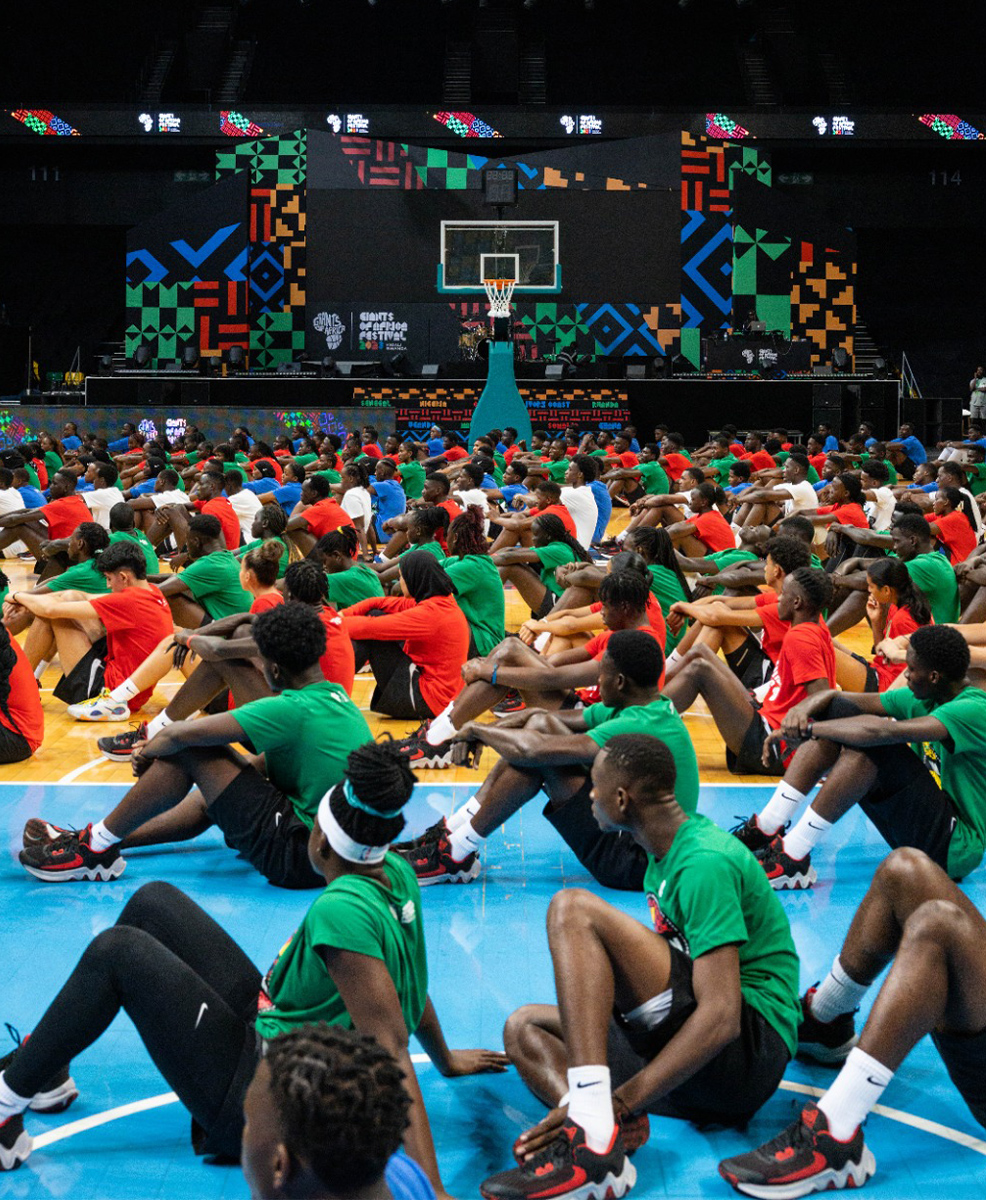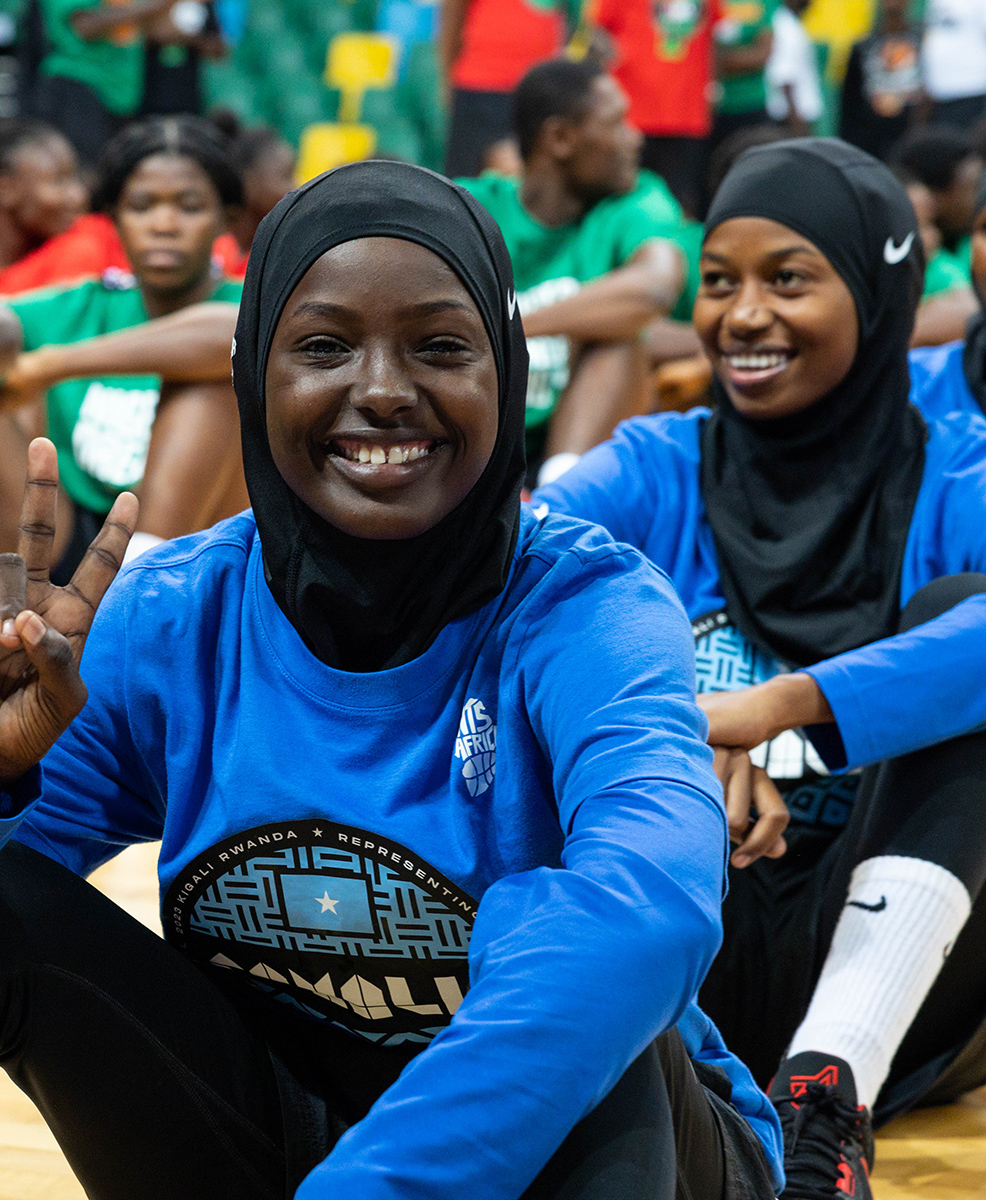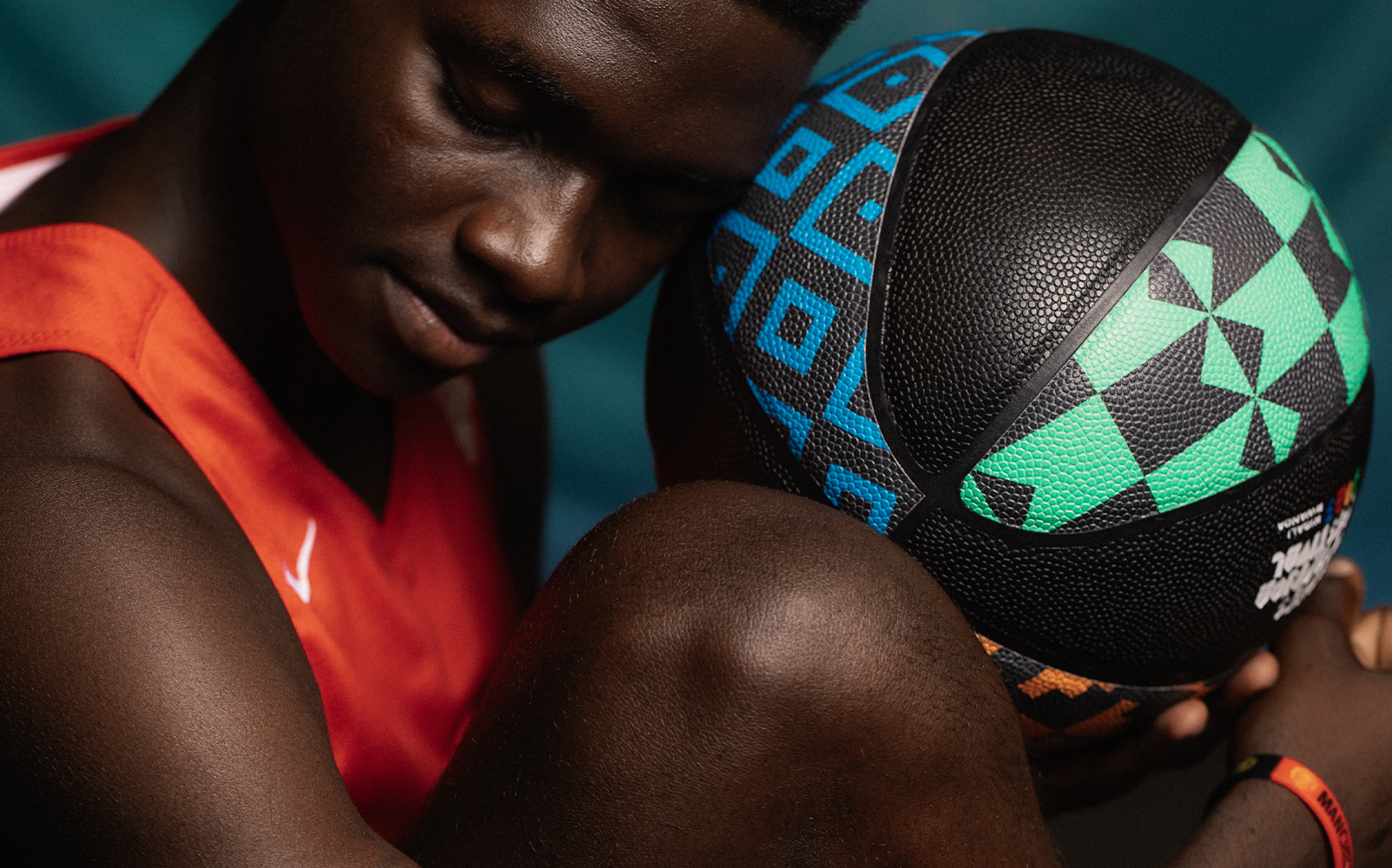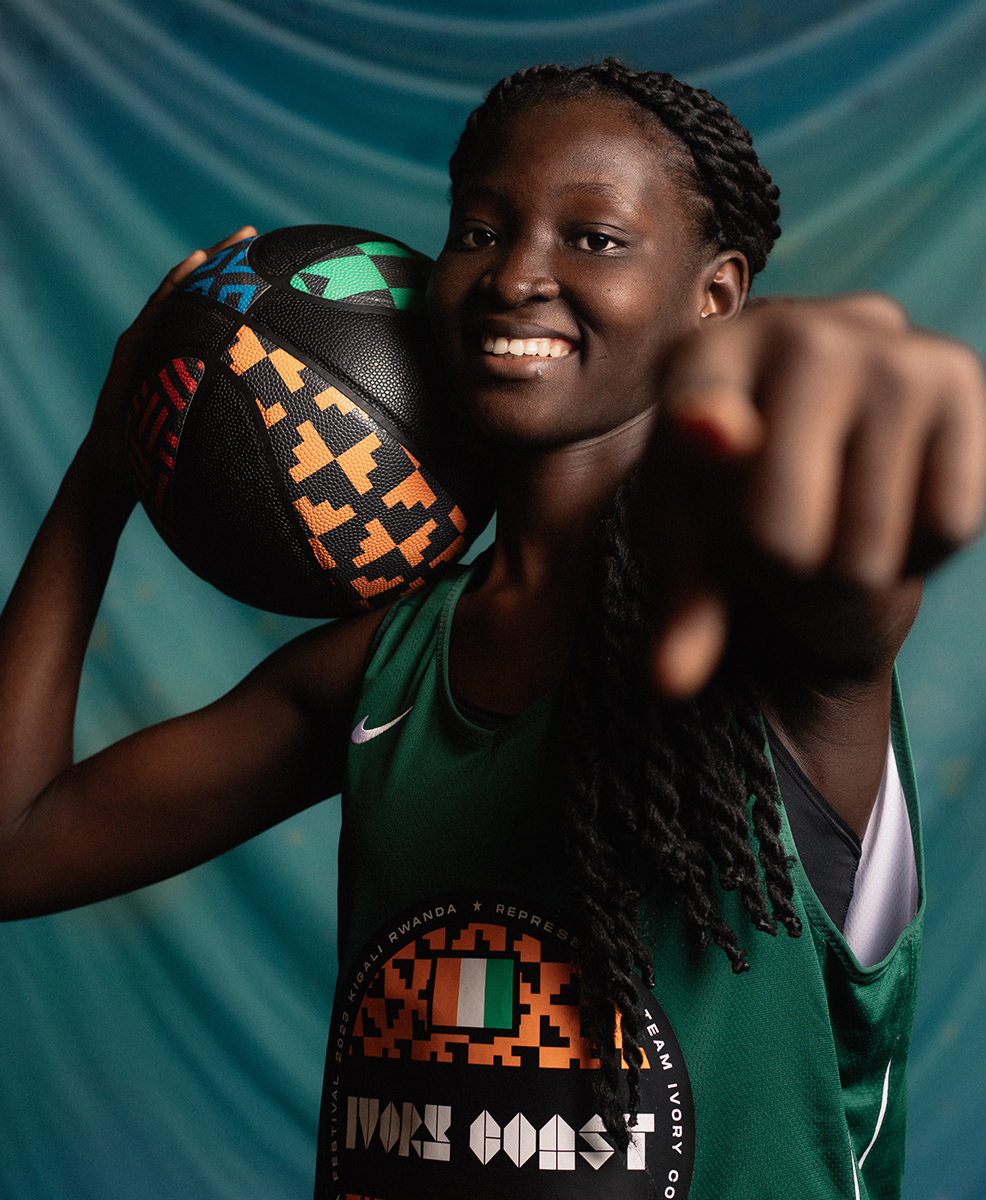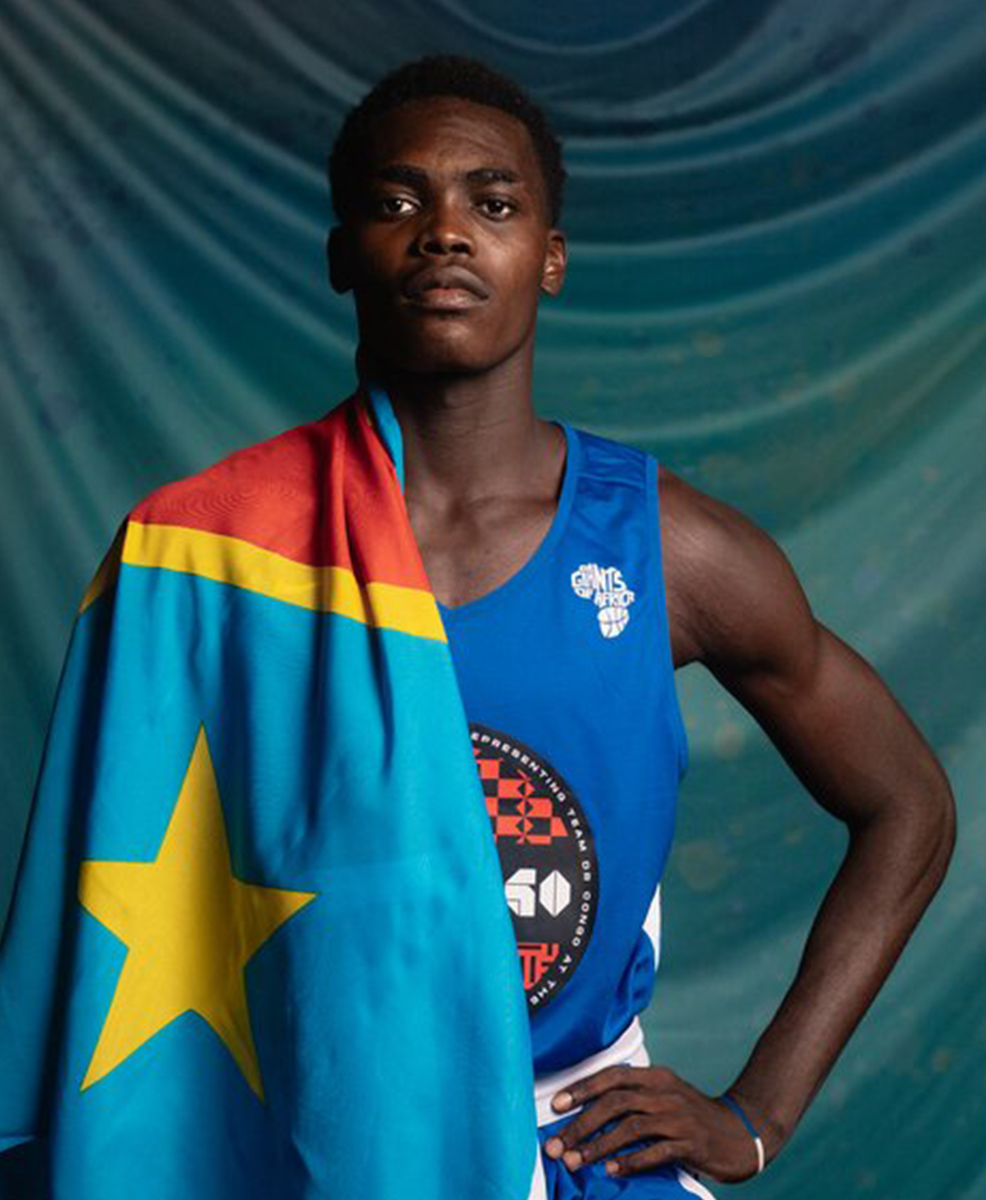 In the presence of esteemed guests like His Excellency President Paul Kagame, the festival evolved into a platform of profound conversations. These conversations signalled the future of Africa, driven by the aspirations and dreams of the young minds present.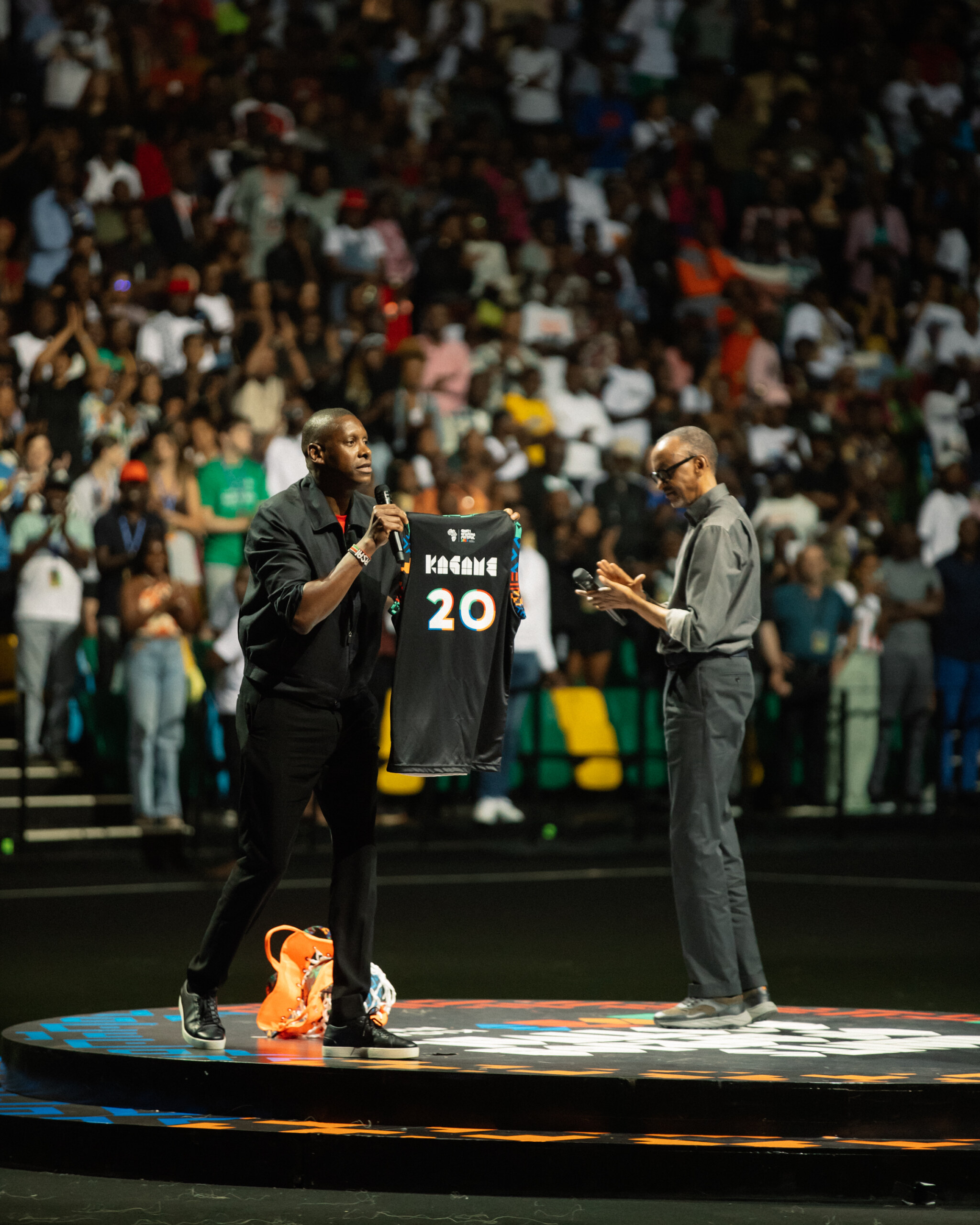 The festival's impact was amplified by the presence of trailblazing artists, each a shining star in their own right.  Diamond Platnumz brought his Bongo Flava magic to the stage, the legendary Massamba Intore let his vocals shine, and the captivating performance by the talented Sherrie Silver, whose dance steps wove a story of unity, was set against the backdrop of the festival's opening ceremony celebration.
To close the event, the beats of Nigeria's global superstar Davido and the Queen of Afrobeats, Tiwa Savage, had the audience on their feet, while South Africa's Tyla and Rwanda's own Bruce Melodie also resonated, creating a musical journey that united us all during the festival's closing concert, presented by Spotify.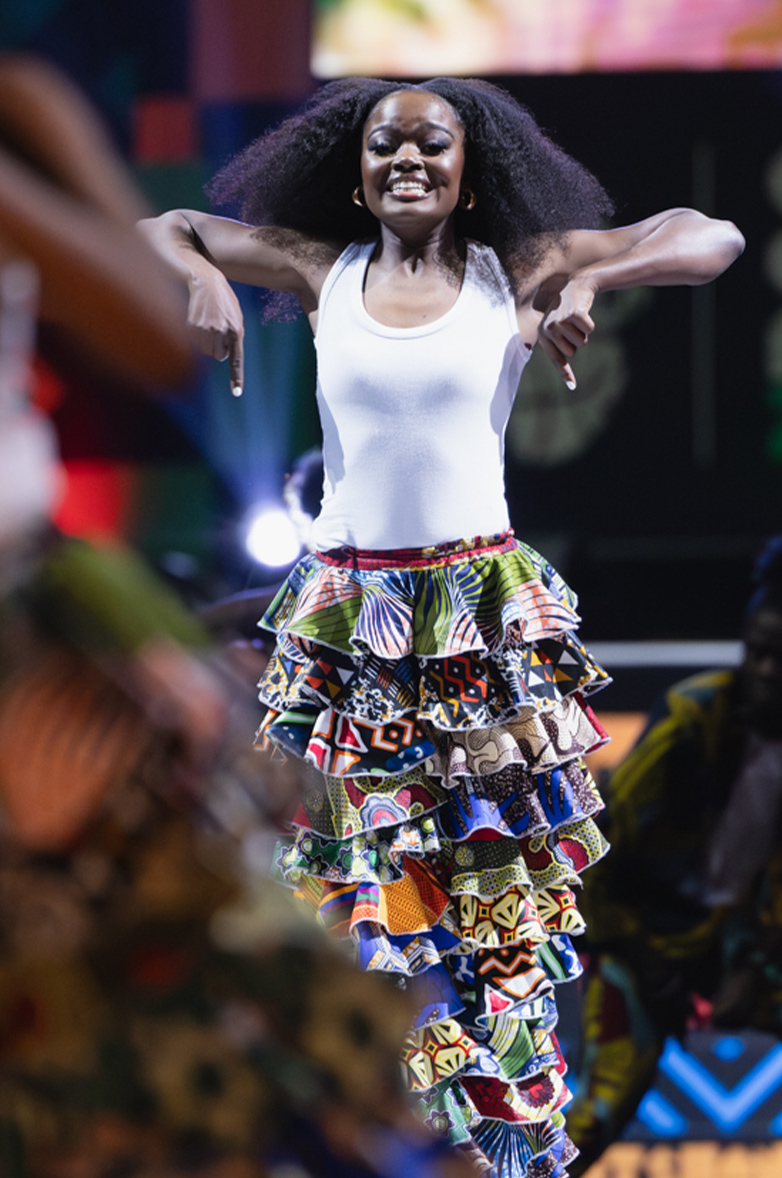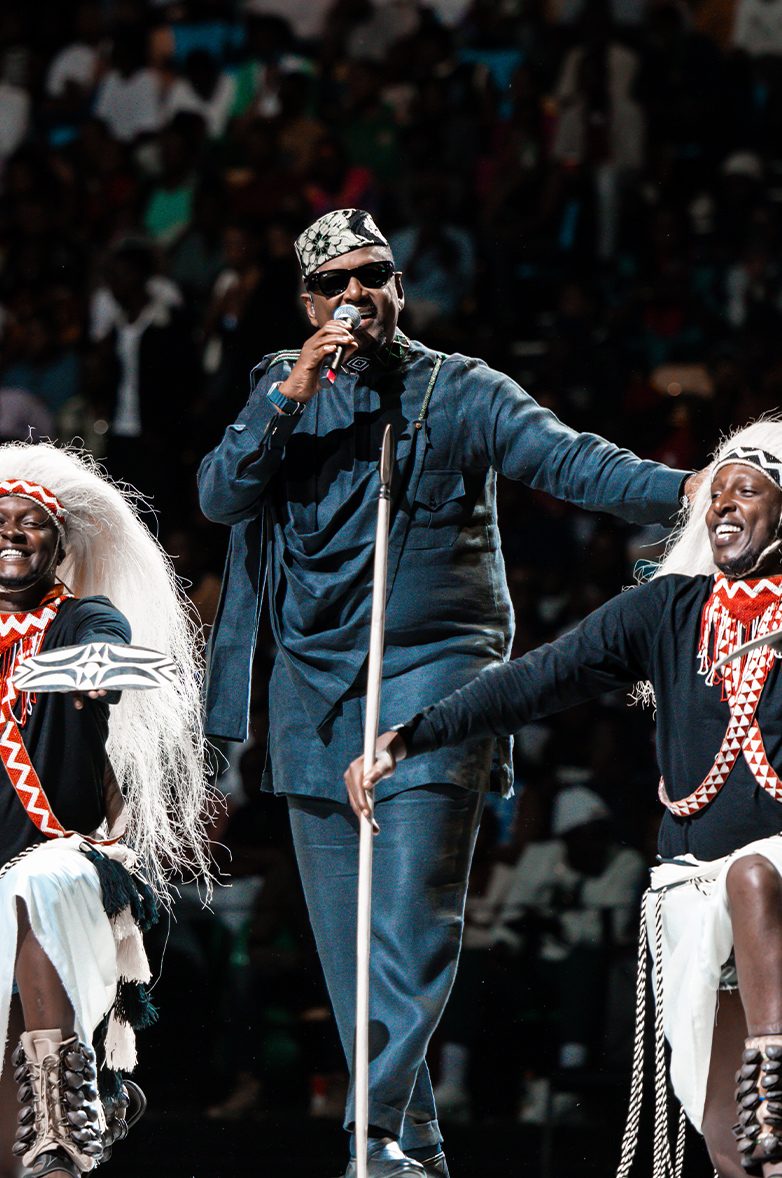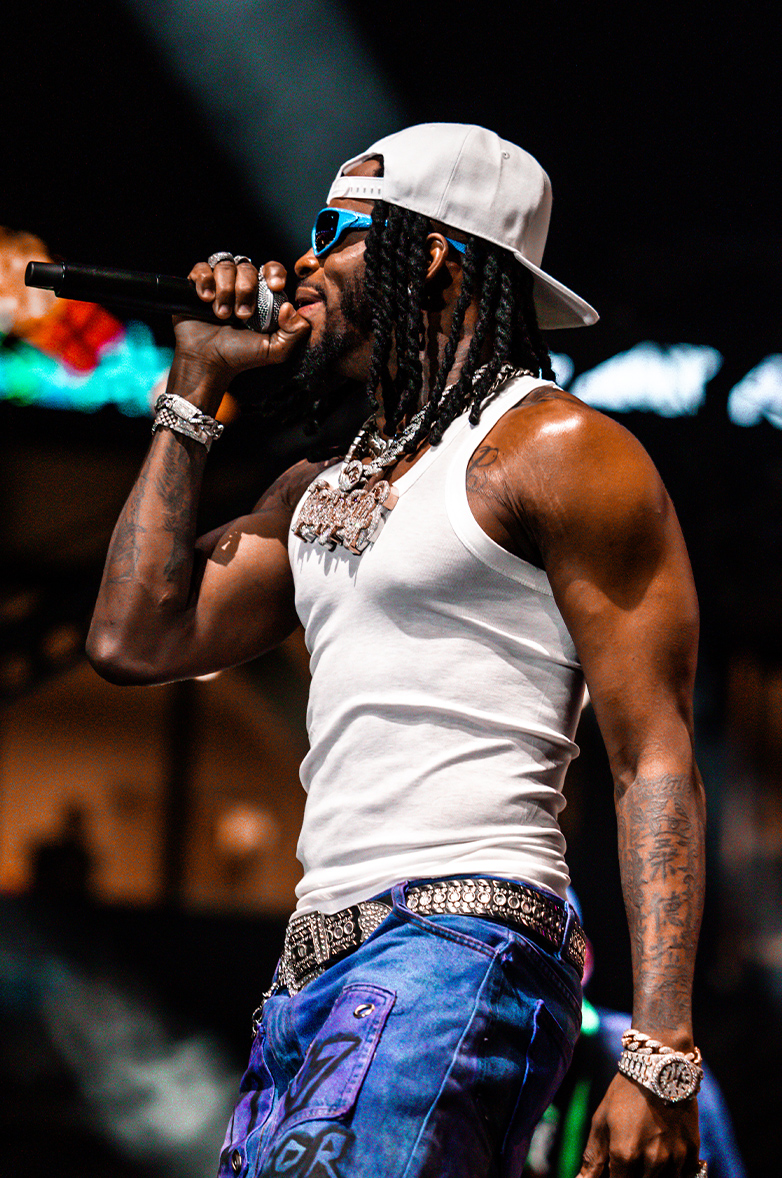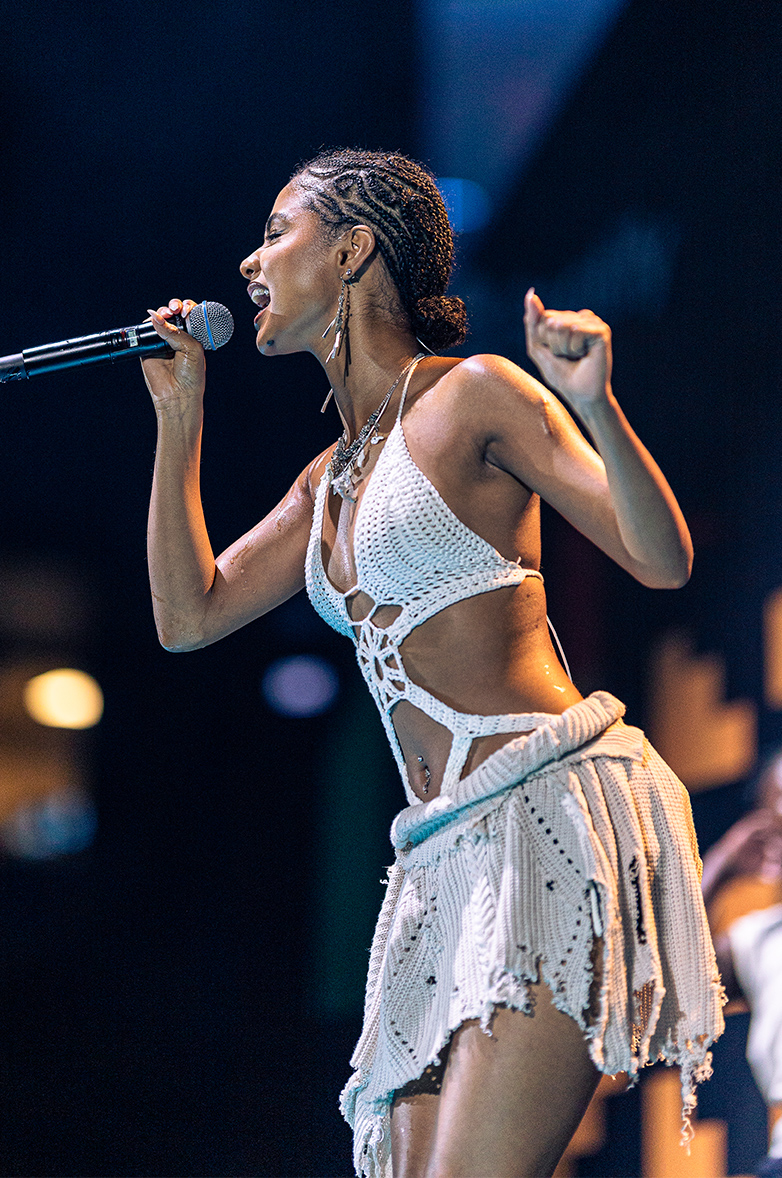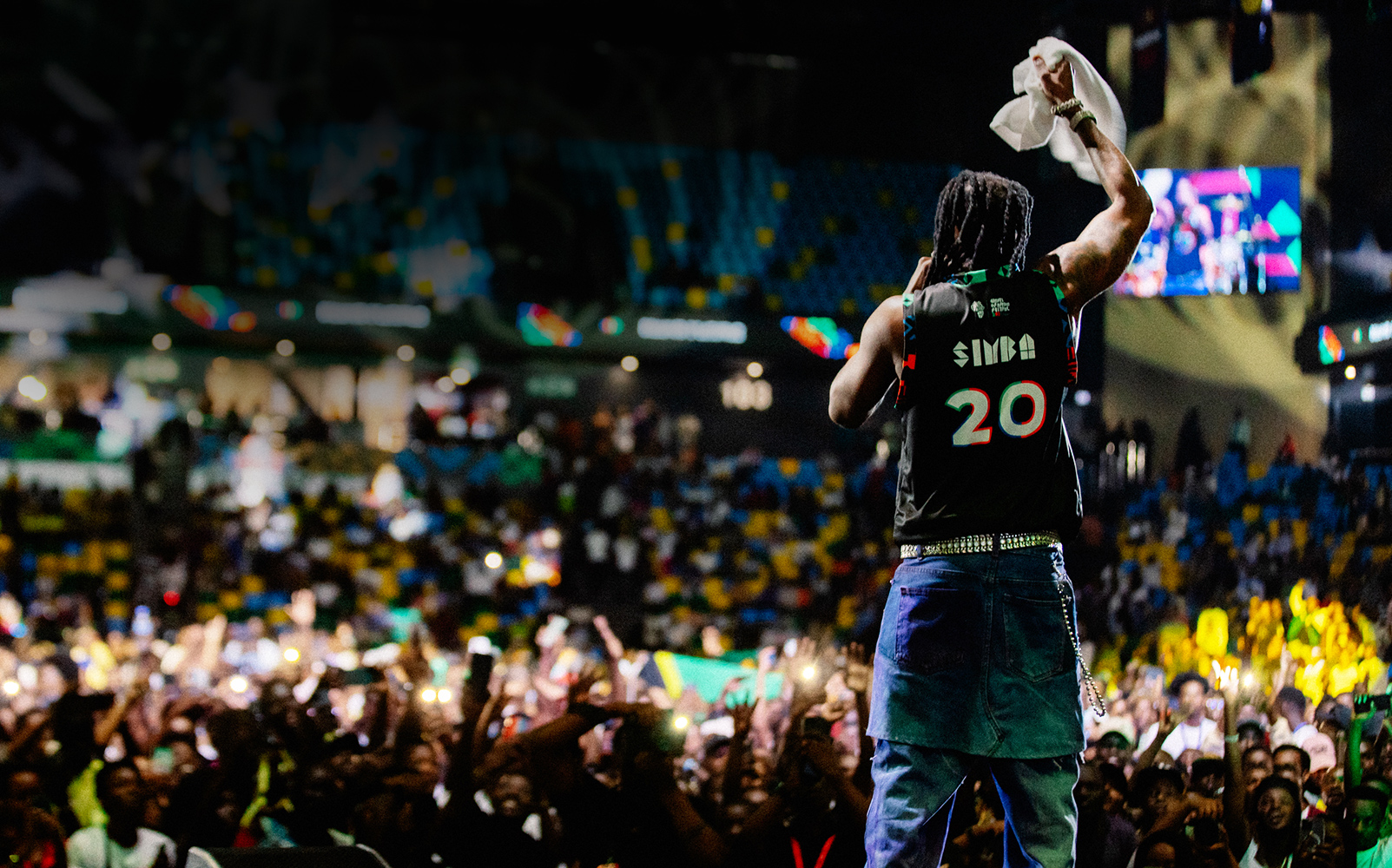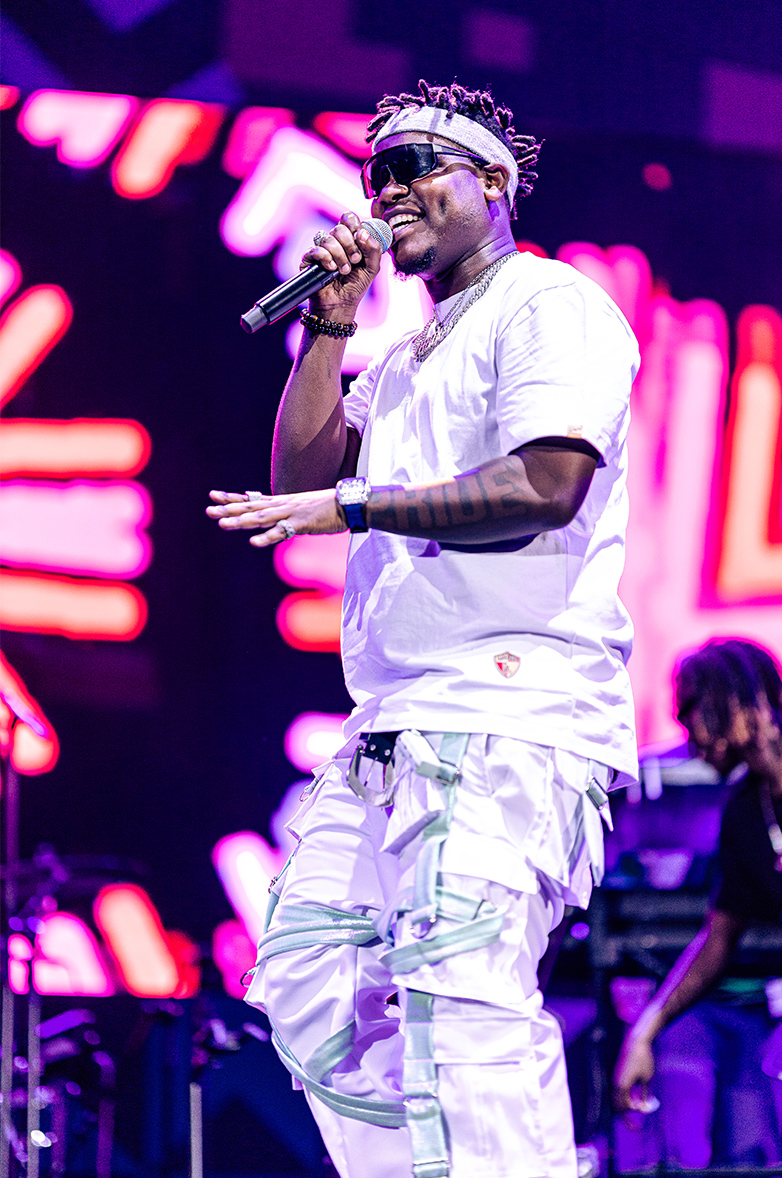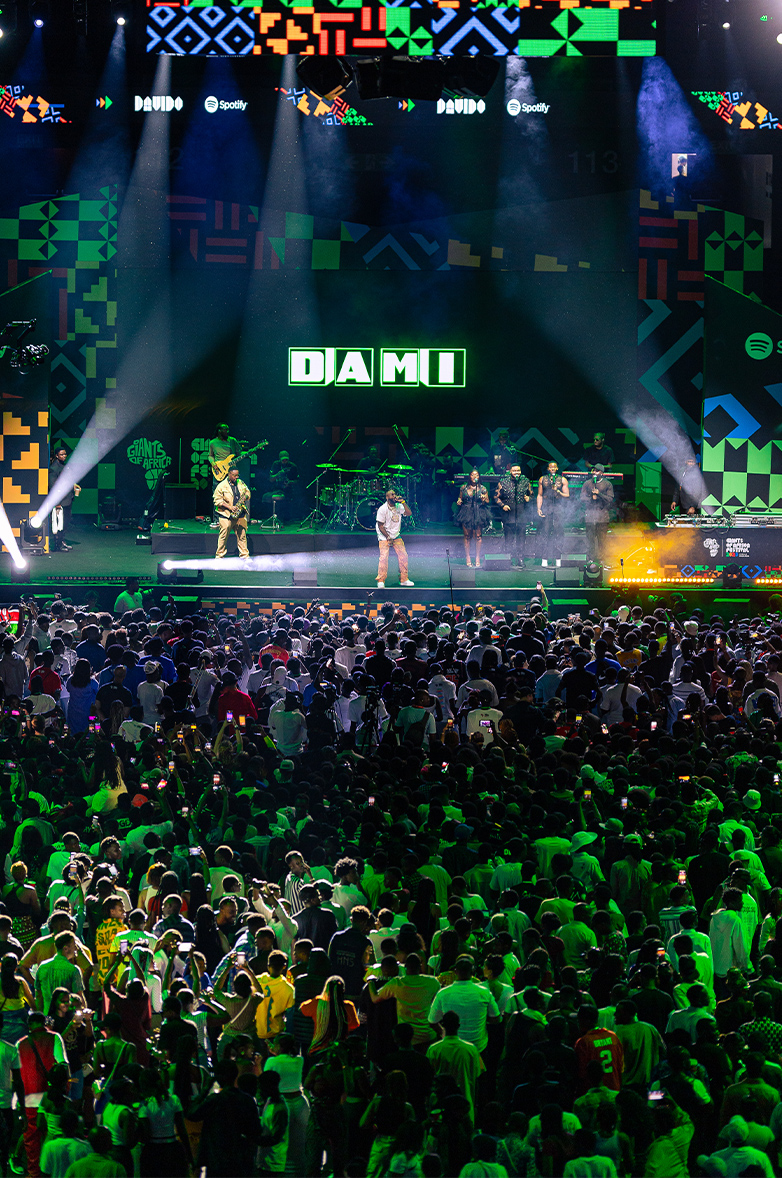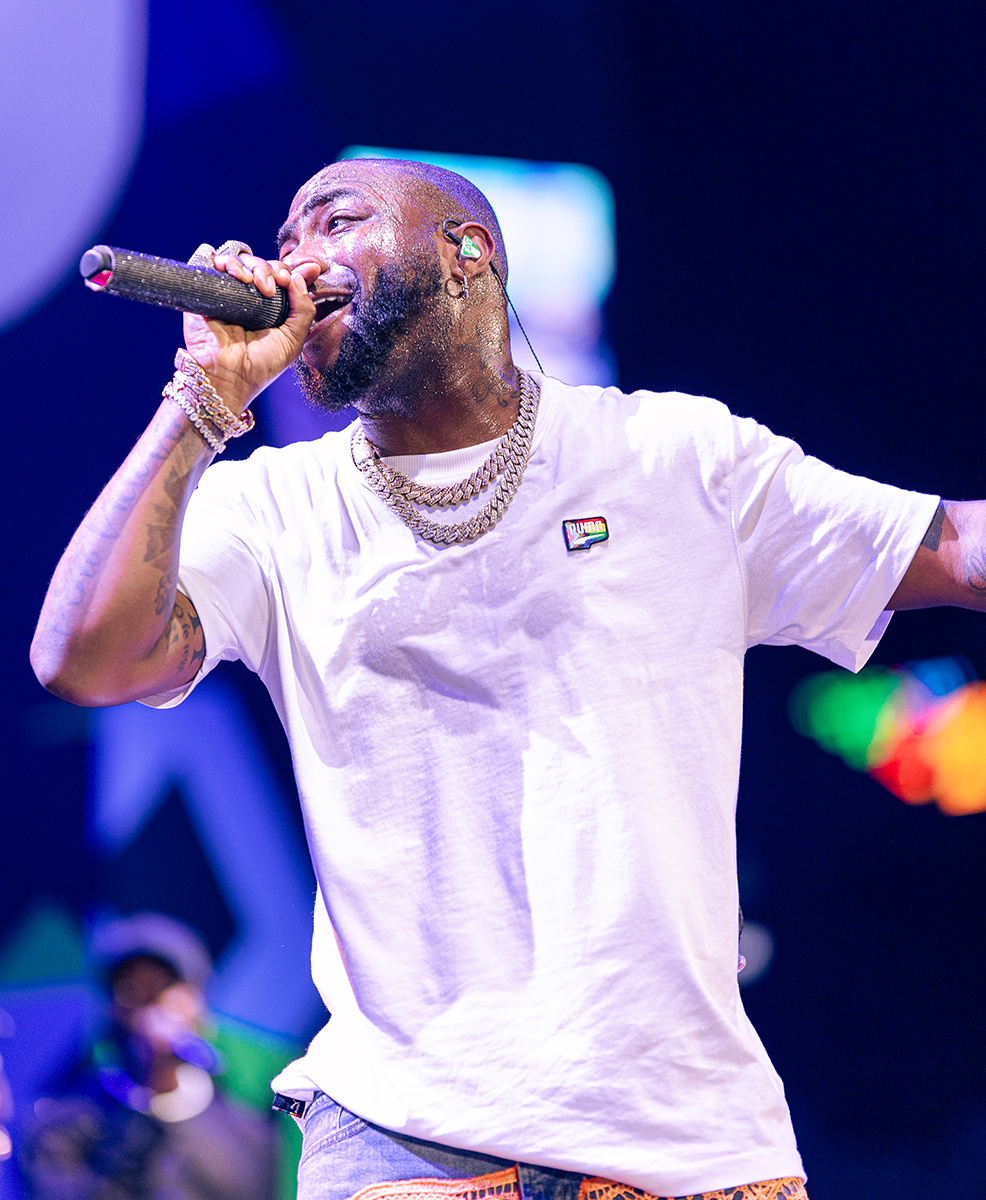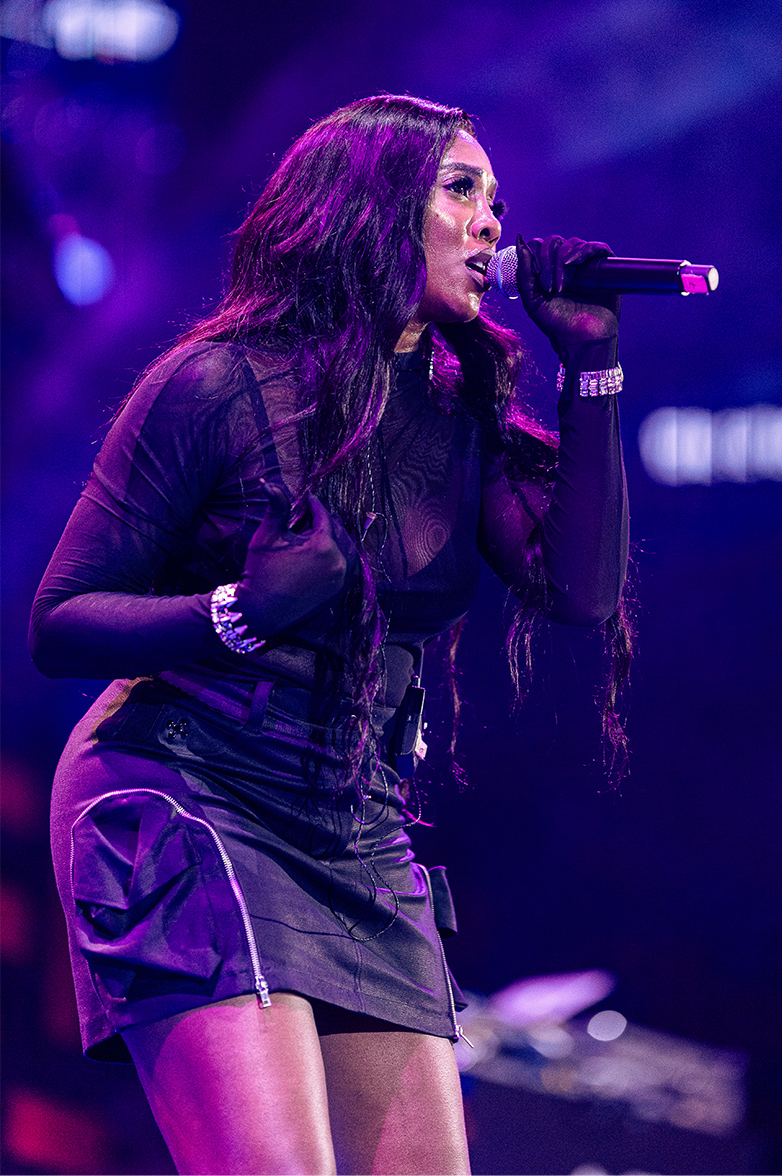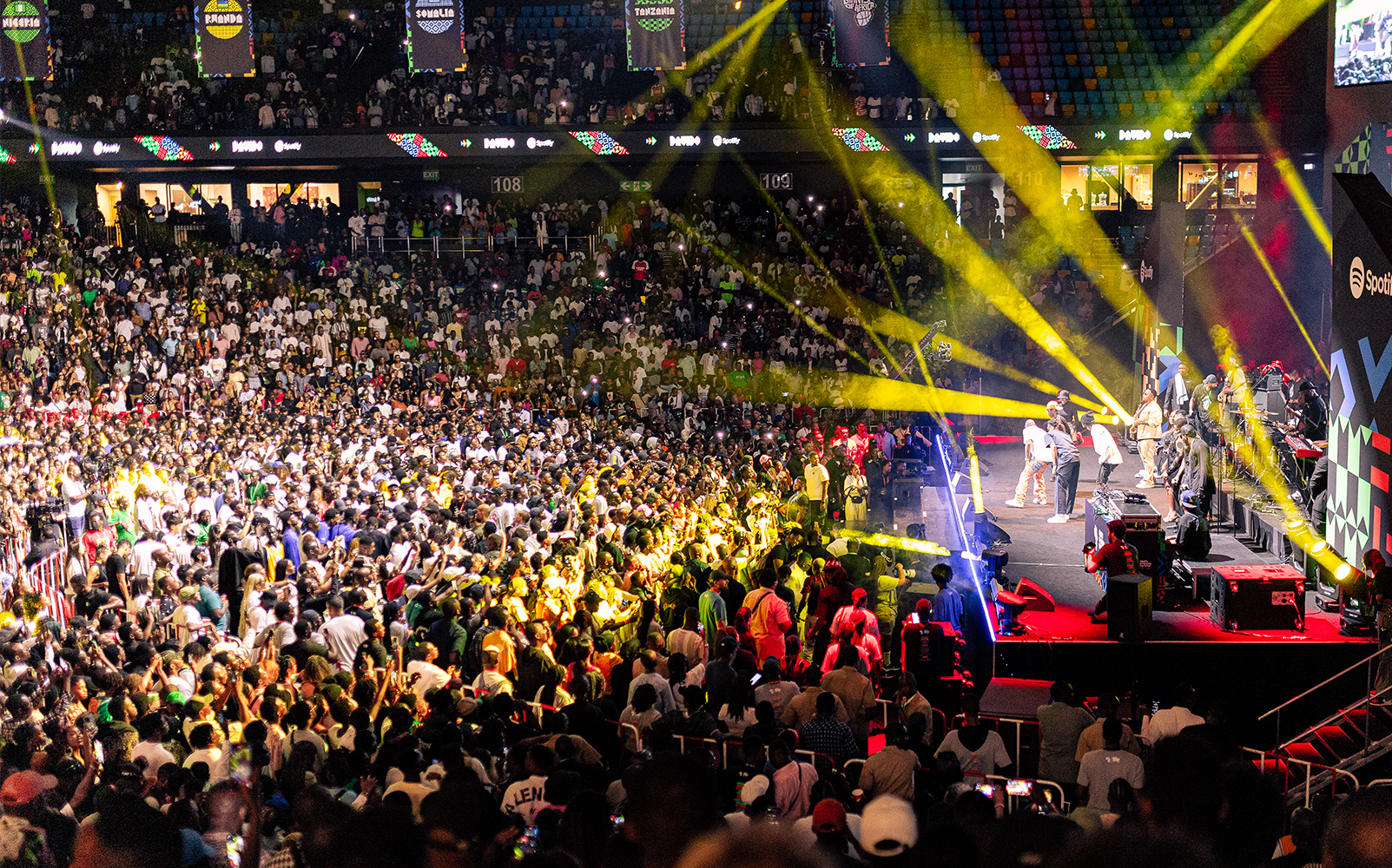 Throughout the week, we proudly launched initiatives that not only embrace the spirit of sport but also cultivated the community. 
Under our Built Within initiative – a commitment to build 100 courts across the continent – we opened new basketball courts at the Agahozo-Shalom Youth Village (ASYV), about 90 minutes outside of Kigali. ASYV was founded in response to the orphan crisis caused by the 1994 Genocide. Its name means a place where "tears are dried" (from the Kinyarwanda word "agahozo") and where youth can "live in peace" (from the Hebrew word "shalom"). The fantastic team there takes on the role of family for orphaned and vulnerable youth from all 30 districts of Rwanda – and now they all have two beautiful courts to work and play on.
On the final day of the festival we ventured to the beautiful Kimisagara Youth Center to unveil our 29th court under the Built Within Initiative and our first court in partnership with the Toronto Raptors and October's Very Own.
That same day we also hosted an Umuganda event in partnership with the Ministry of Youth and the Imbuto Foundation. Umuganda is a Rwandan monthly tradition that translates to "coming together in common purpose." Staff, guests and all our campers pitched in to help rebuild a section of road that had been damaged by flooding. We were grateful to have His Excellency Paul Kagame join us, and to also hear from the Mayor of Kigali.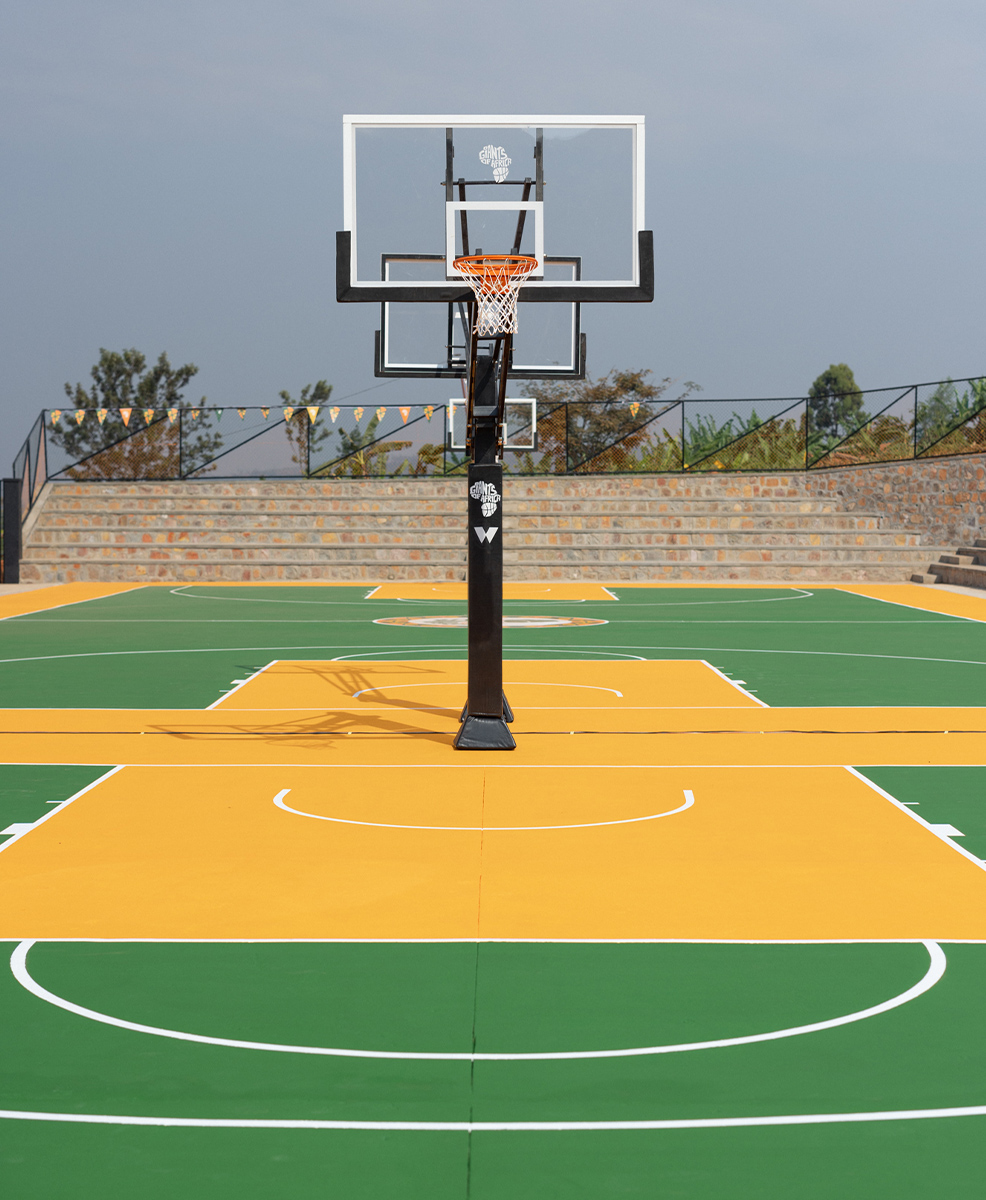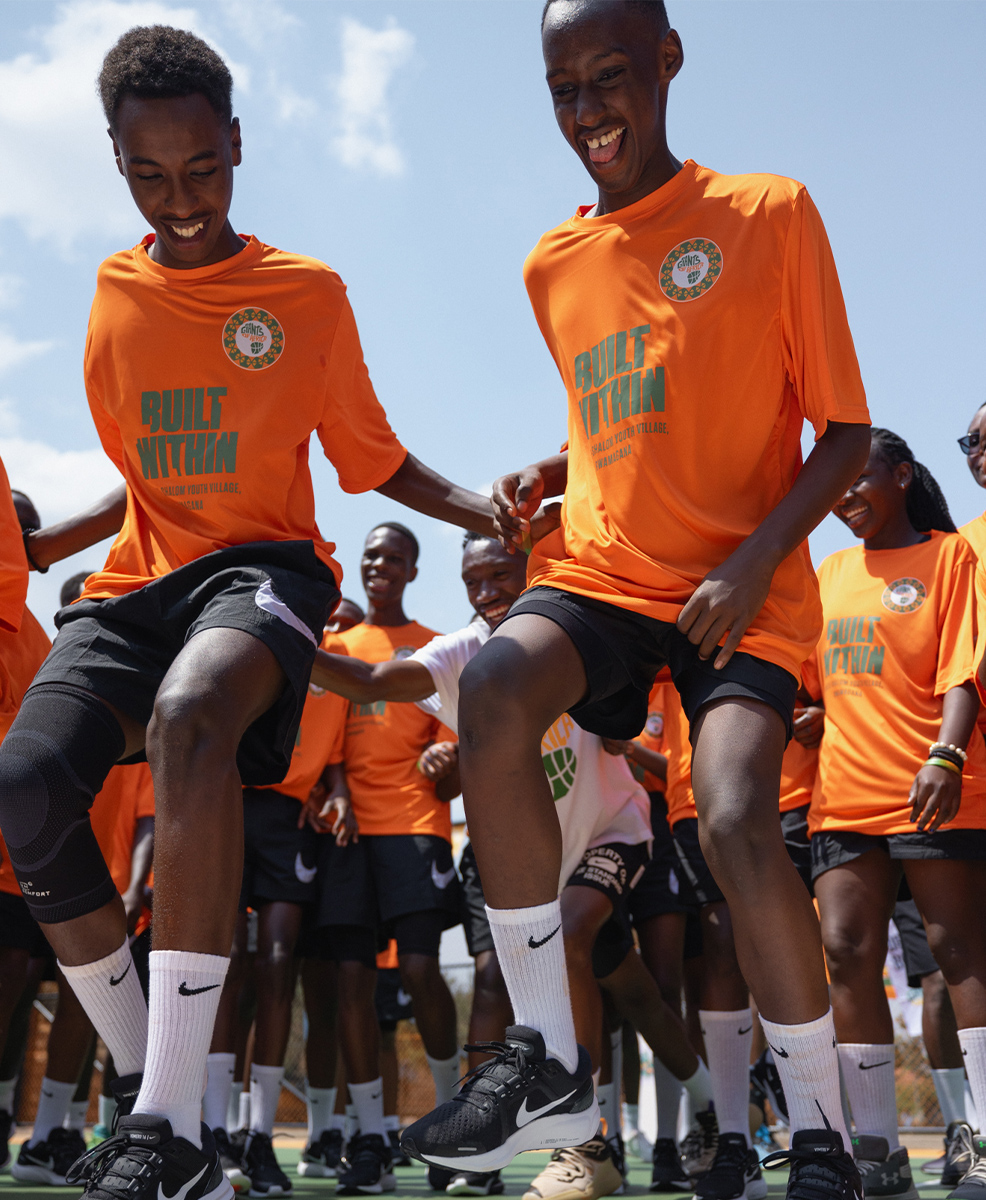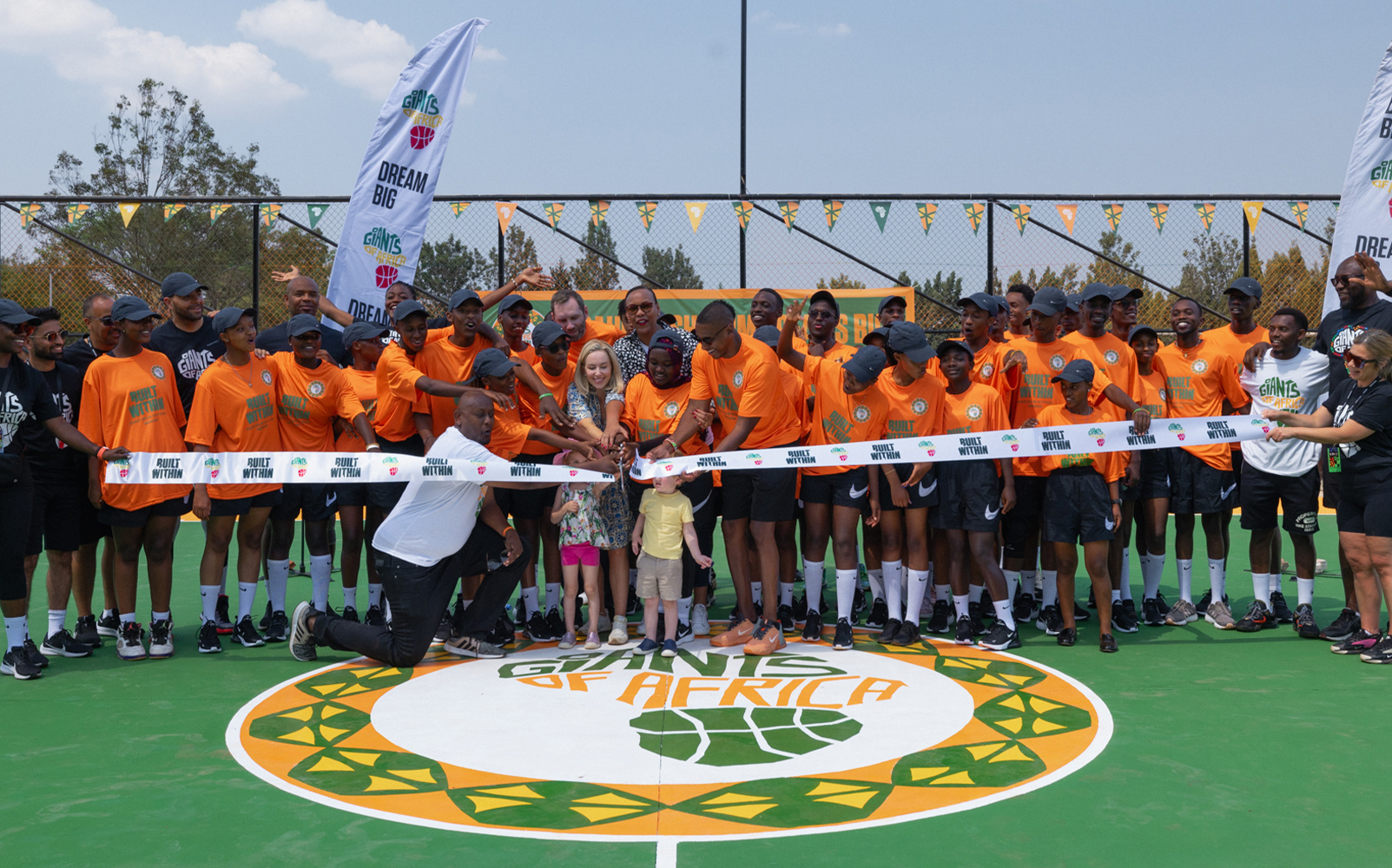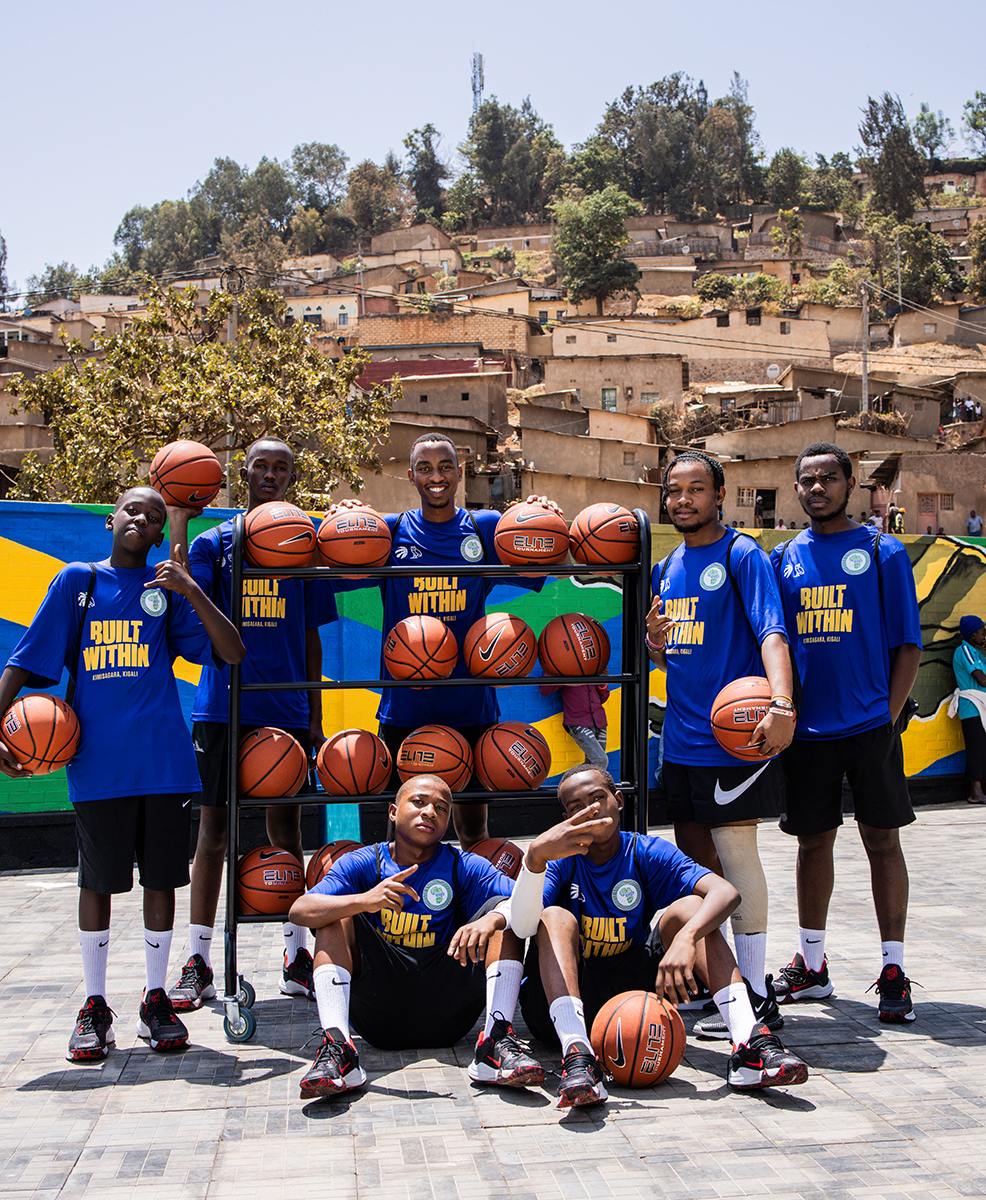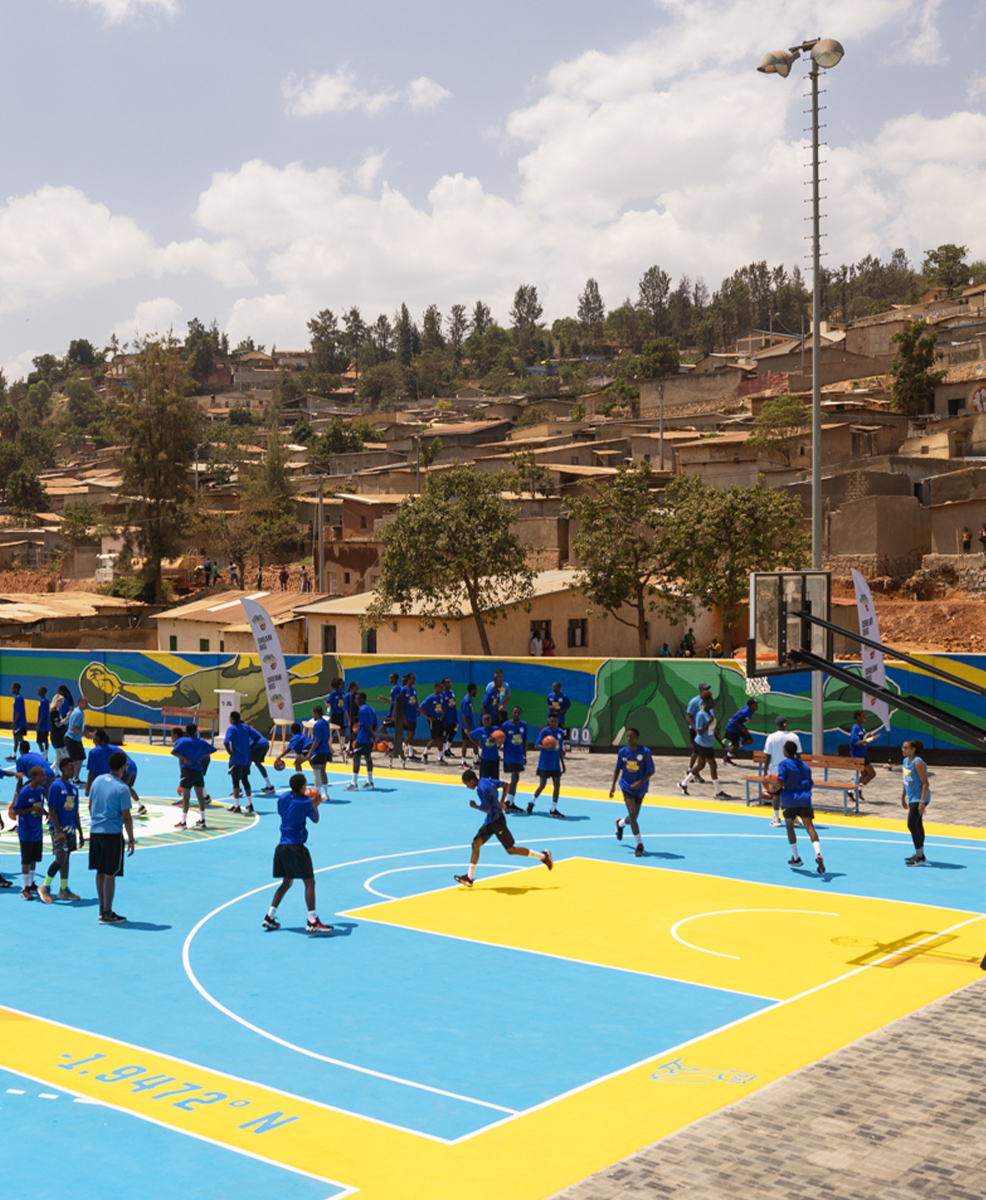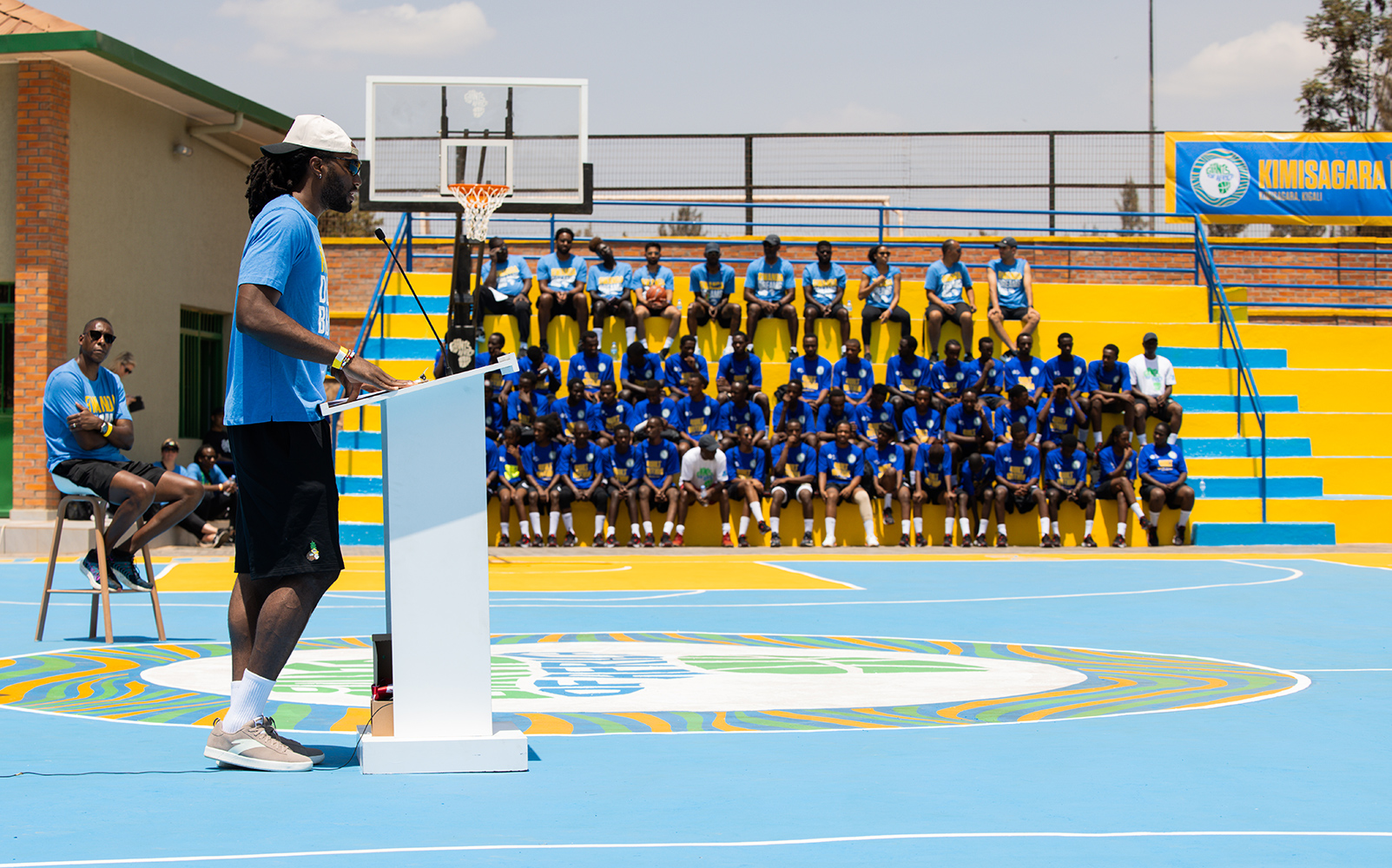 With basketball at the heart of Giants of Africa, the youth participated in a two-day camp, followed by a three-day tournament that culminated with our All-Star Game and Boys and Girls Championship outside under the lights at BK Arena. Joy and excitement permeated the air as the stands were filled with friends, supporters, and our campers – and we had a special guest, NBA player Precious Achiuwa who is also a GOA alumni.
All Stars were represented by each and every team and they played two quarters co-ed and a quarter each of boys and girls. Our girls championship game featured Mali vs. Cameroon – a hard-fought win for Mali. The boys championship was a fast, physical game between Senegal and Cameroon which was ultimately taken by Senegal. 
Life lessons were learned, friendships were made and borders have been erased. That's what this festival is all about.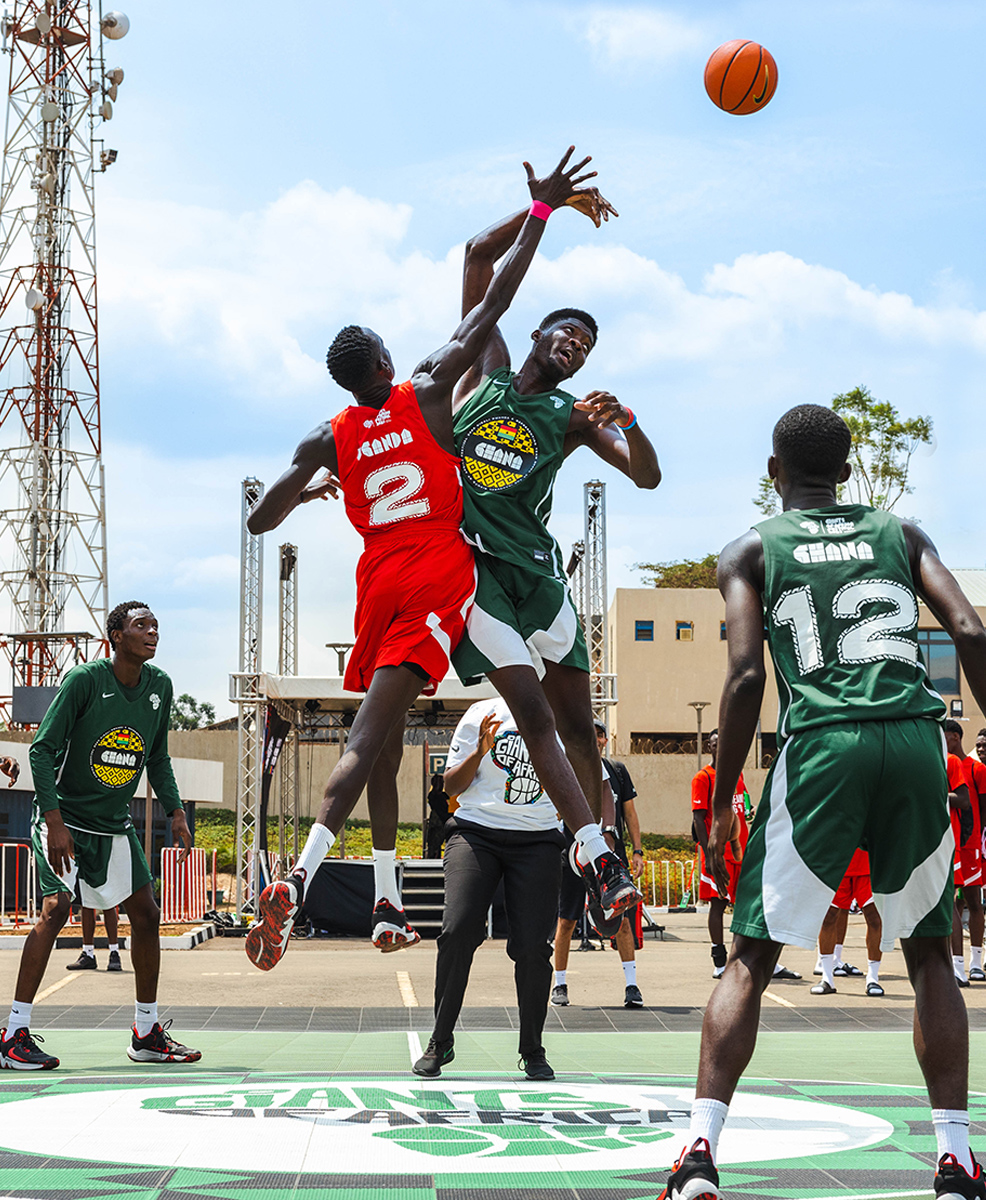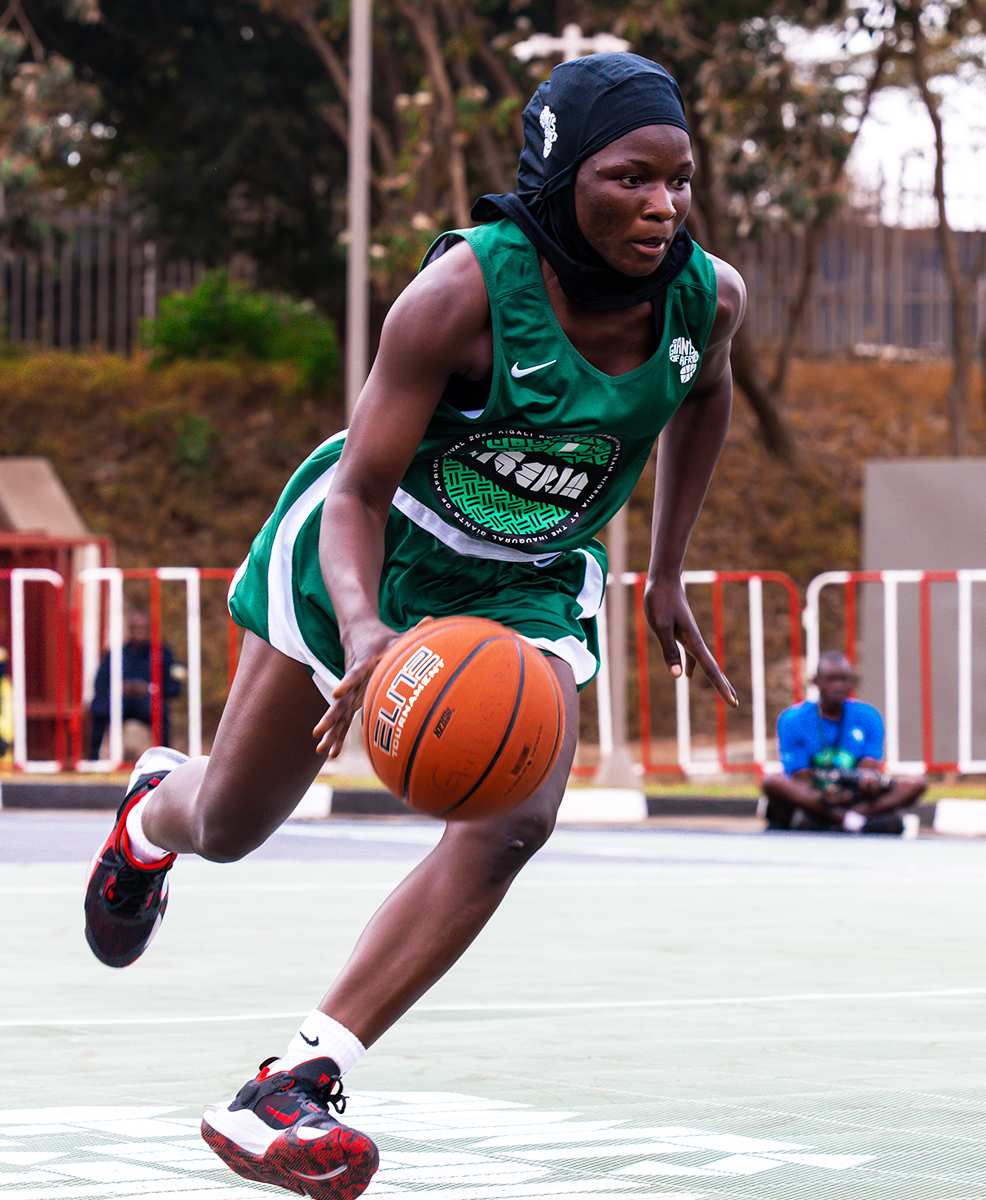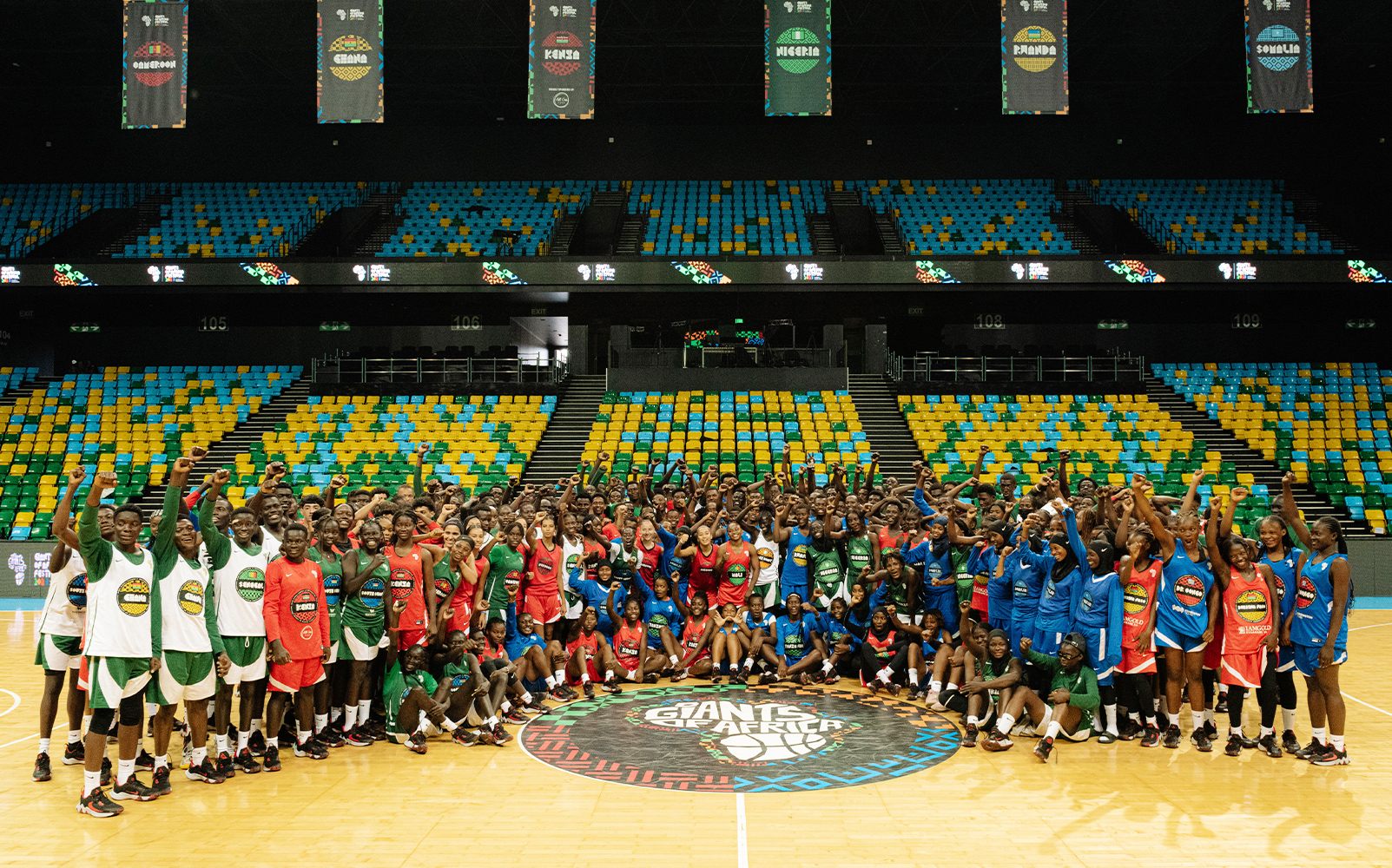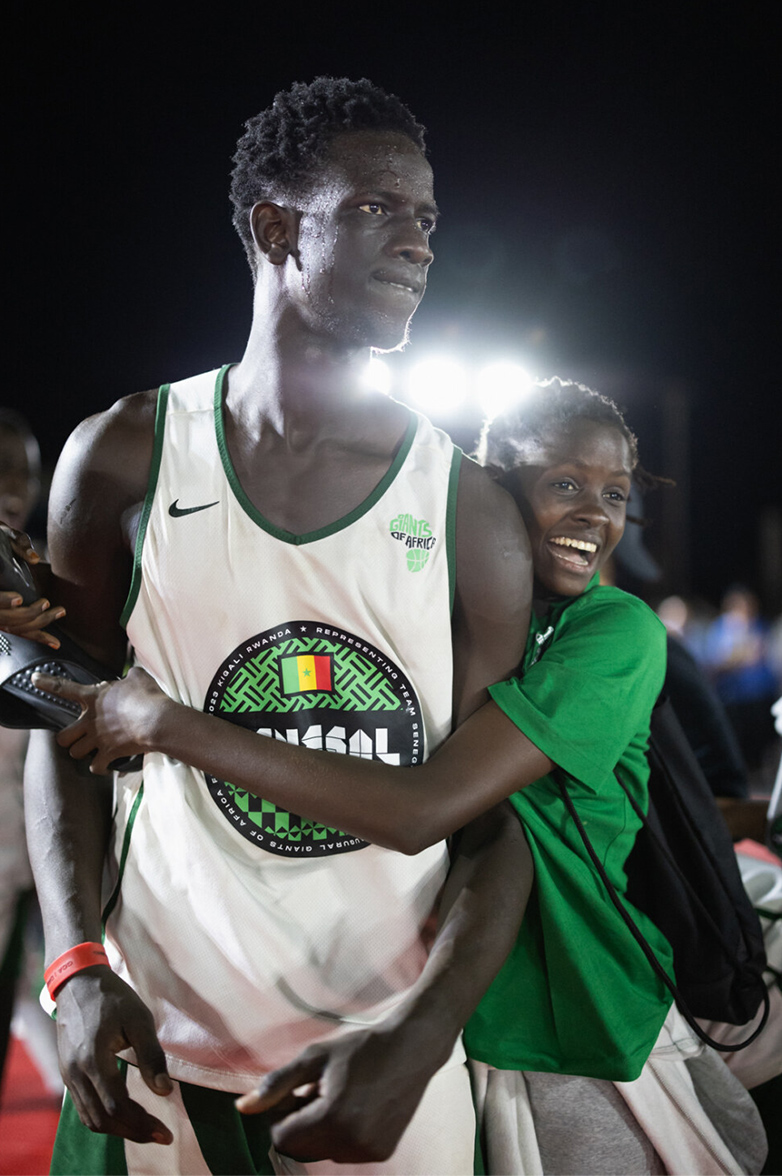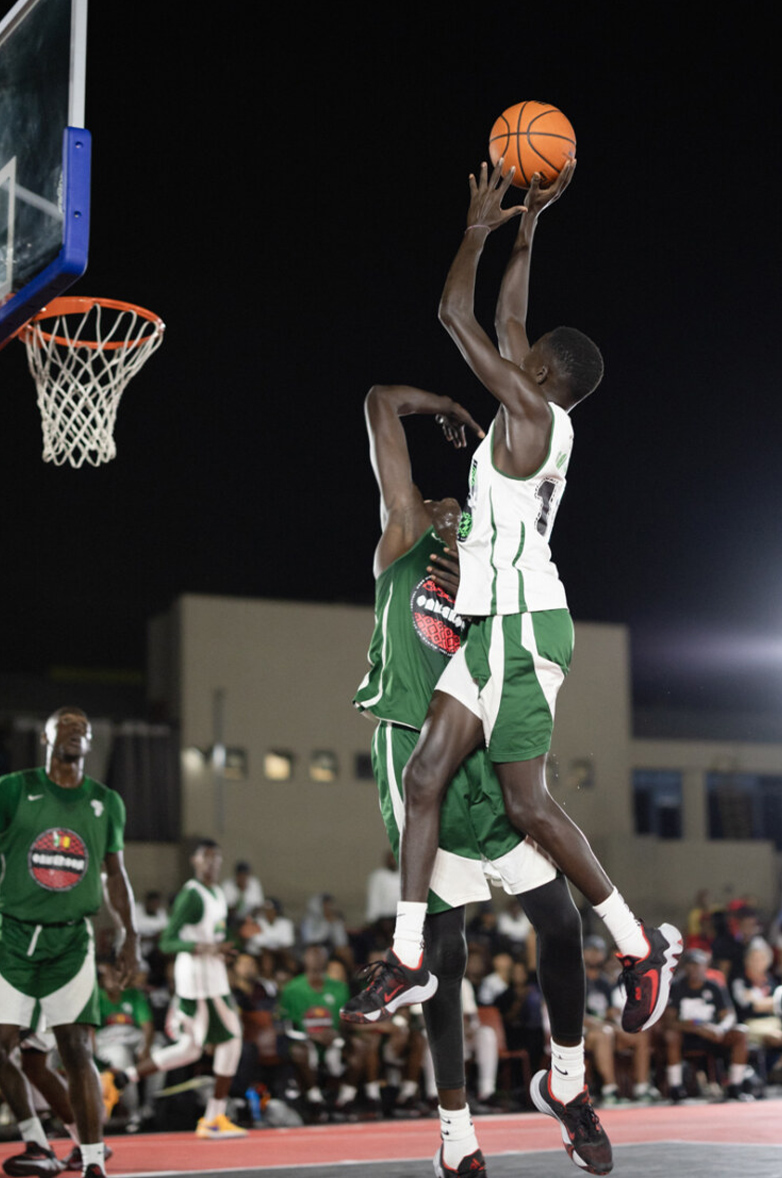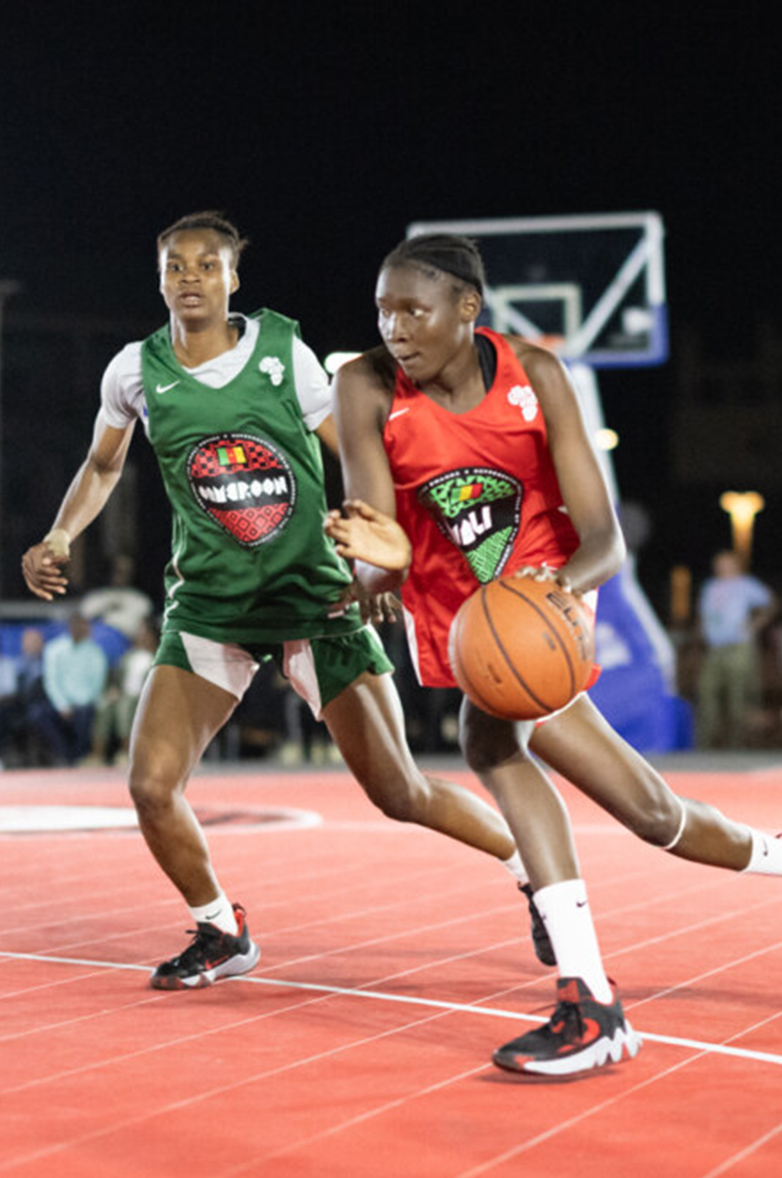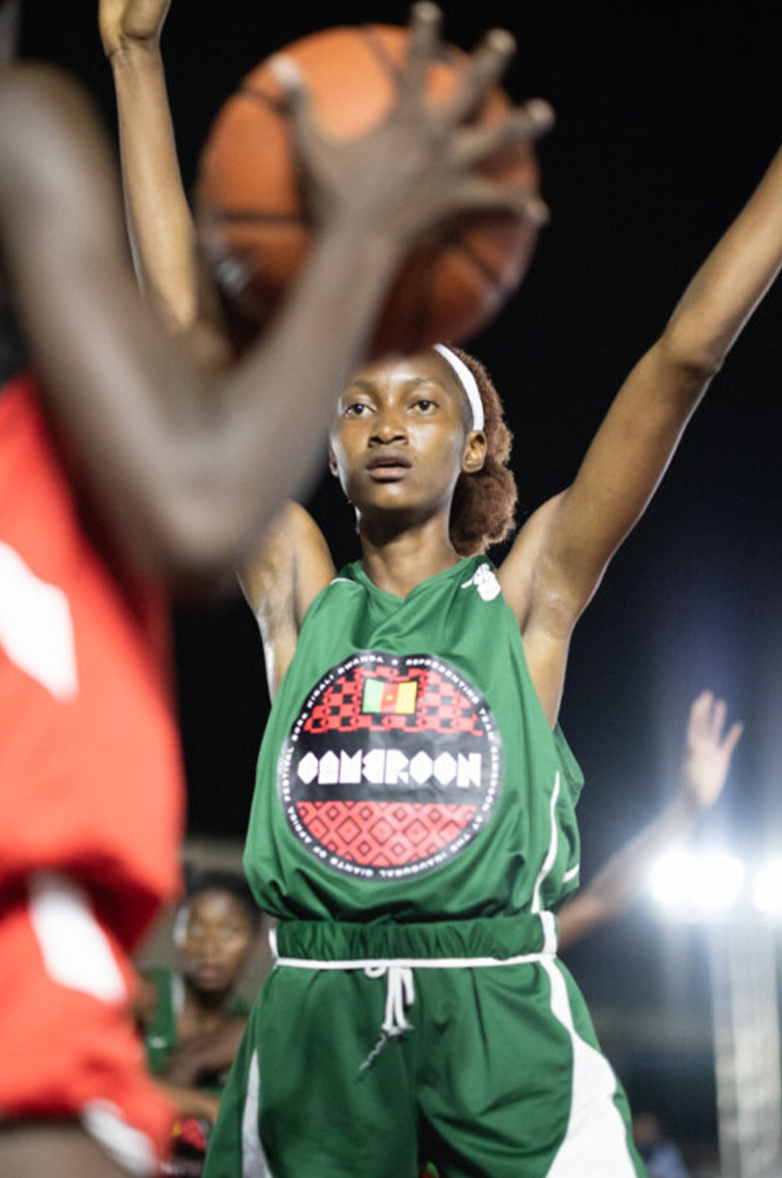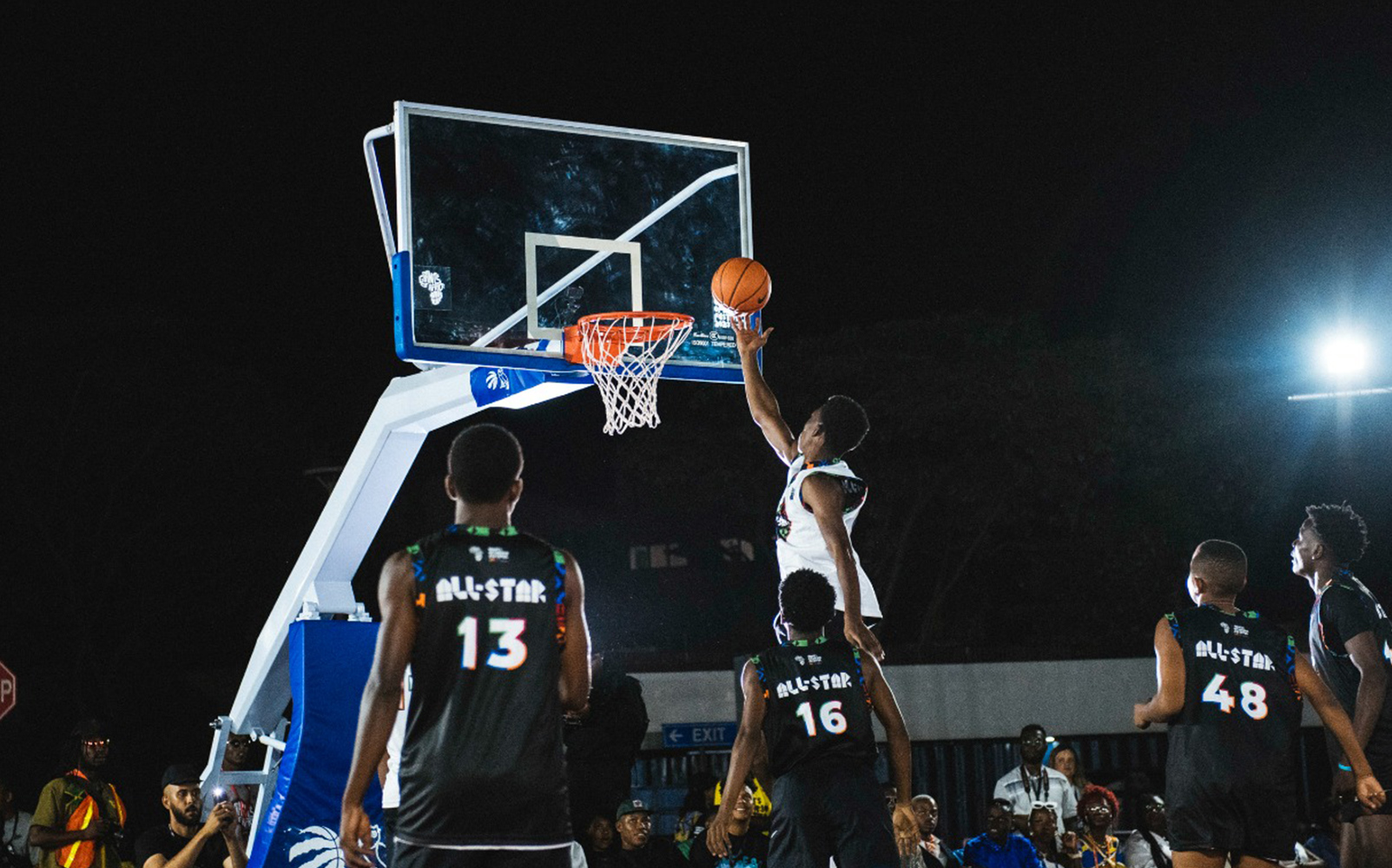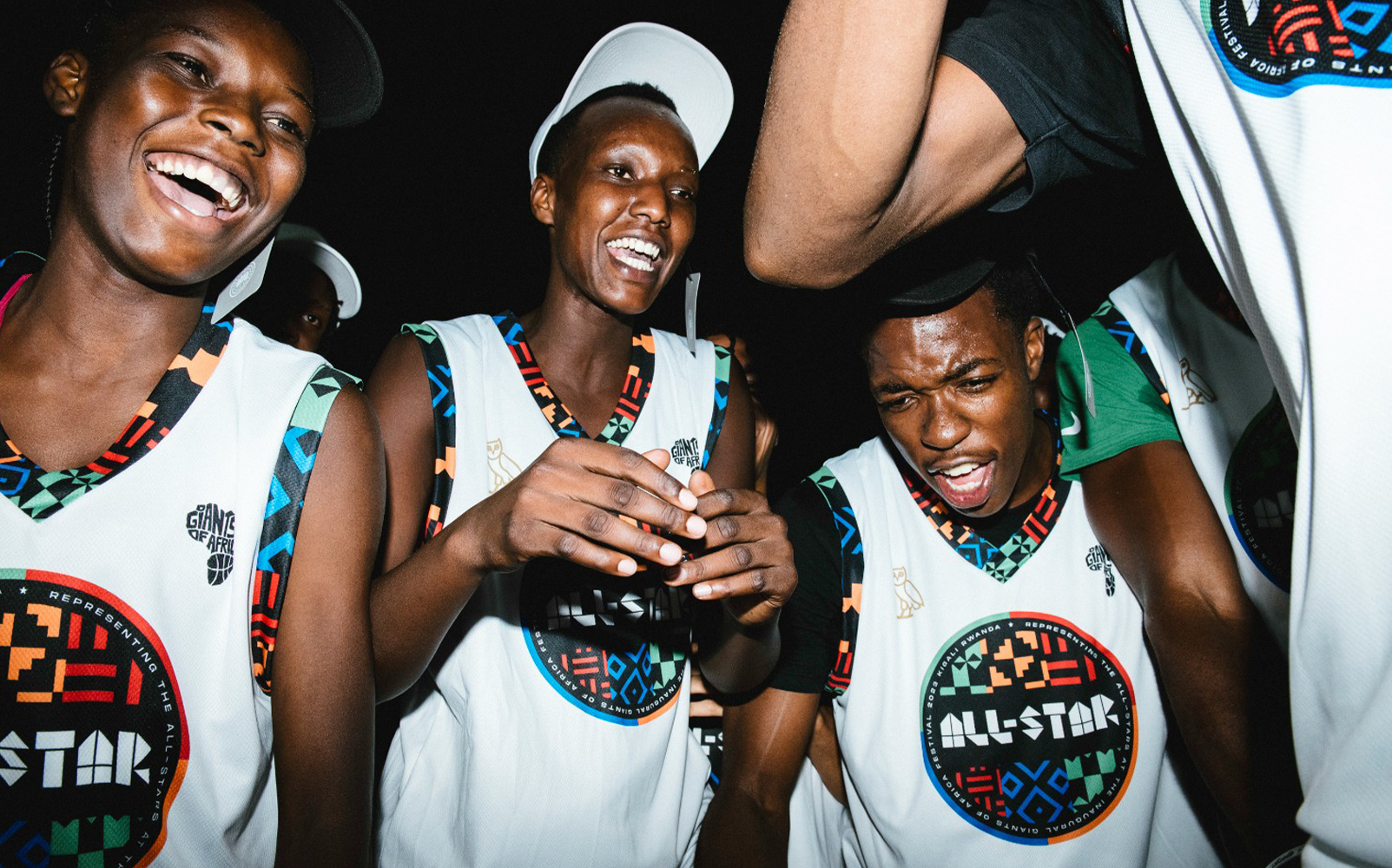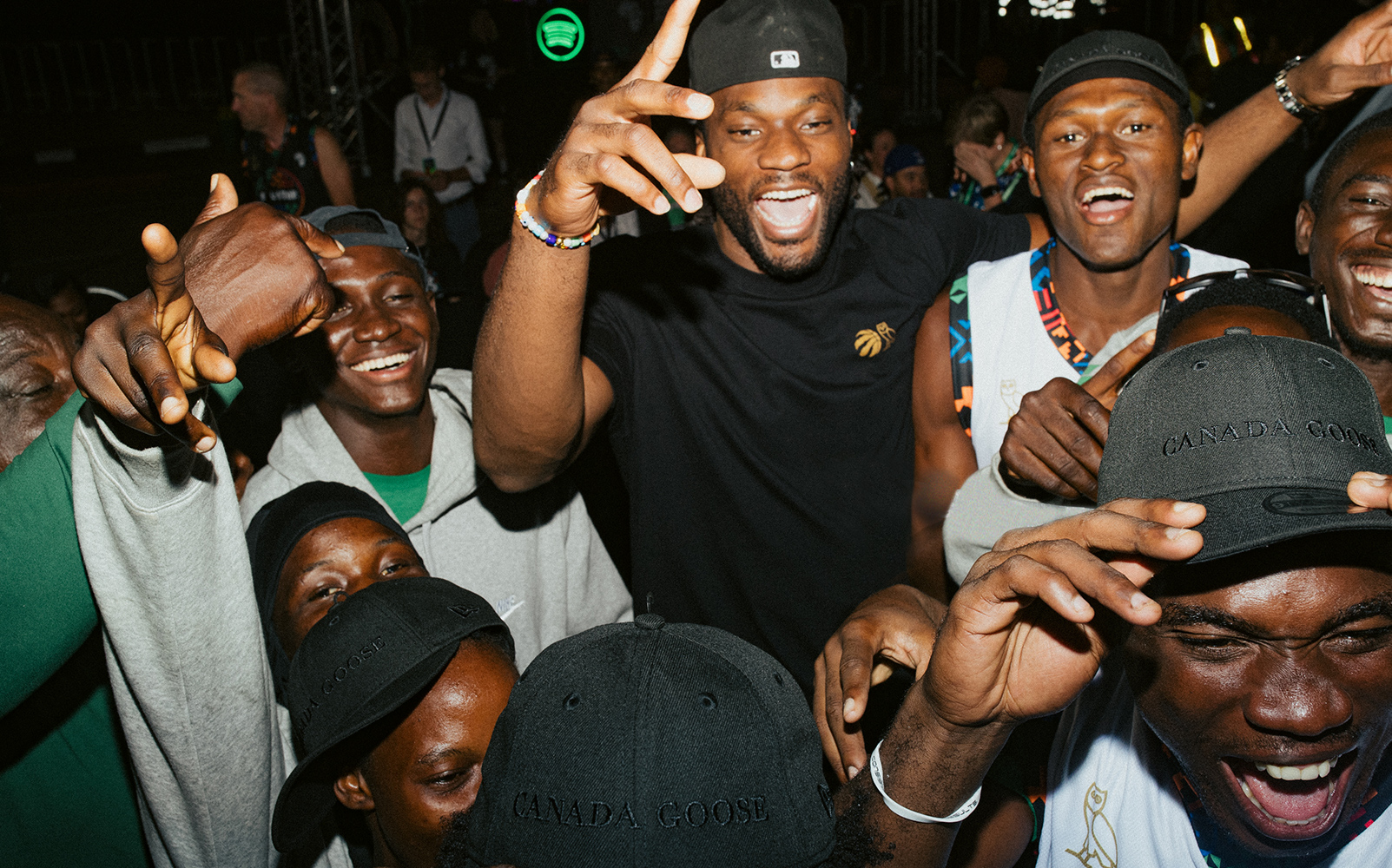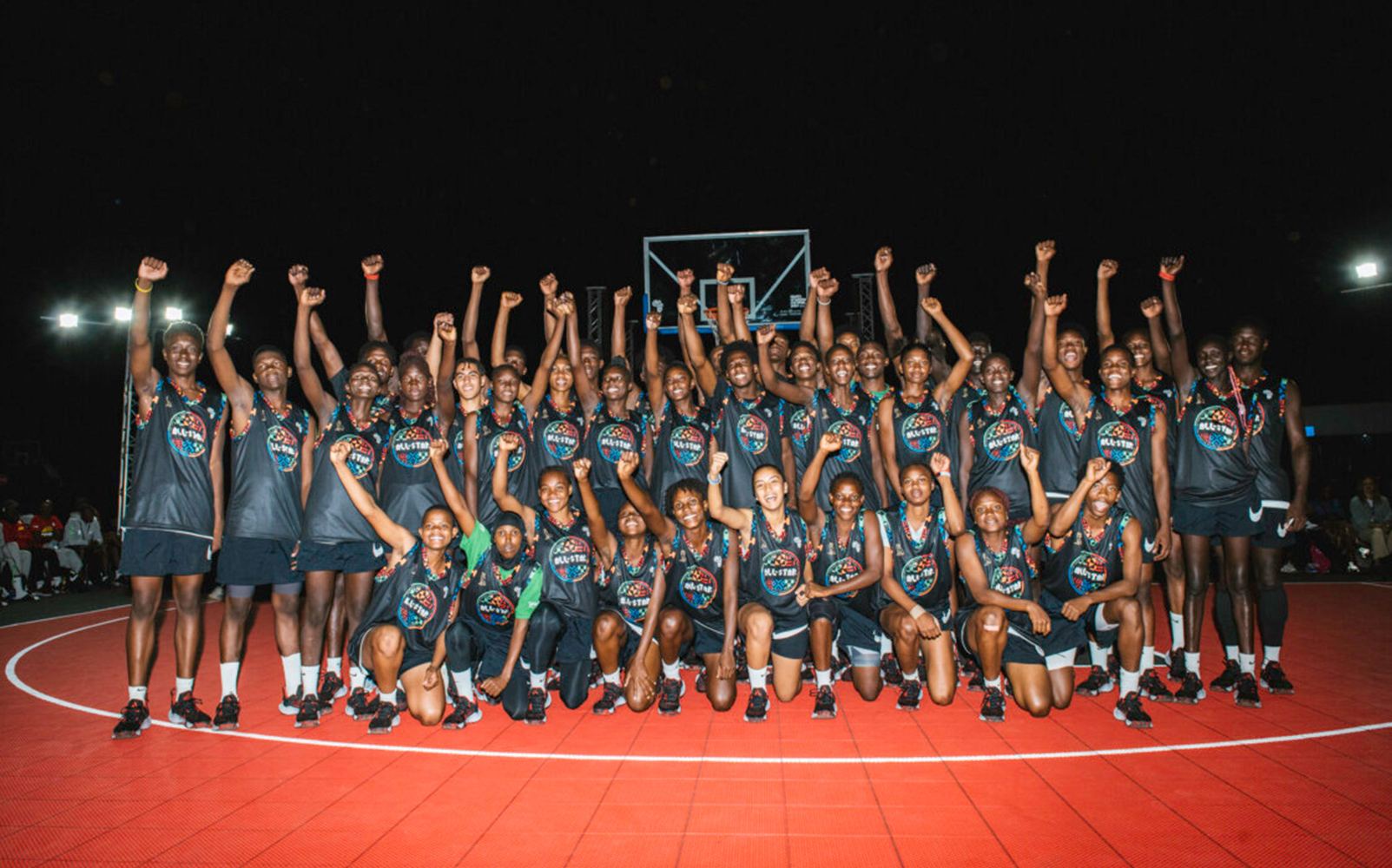 As we reflect on this extraordinary journey, our hearts brim with gratitude. Giants of Africa Festival 2023 was not just an event; it was a beacon of unity, inspiration, and transformation that ignited the continent.  With the echoes of laughter, the rhythm of music, and the spirit of togetherness, we carry forward the energy and passion of this festival into the future, creating a path for generations to come. Until we gather again, let the memories of this festival remind us that, indeed, we are the Giants of Africa, destined to shape a remarkable destiny for our continent.
Thank you to our unbelievable sponsors and donors for helping make this dream come true.