While in Kigali hosting the Giants of Africa Festival, we opened a brand new court at the  Kimisagara Youth Center under the Built Within initiative. The Kimisagara Youth Center is a hub for youth empowerment, education, and recreational activities. Just like us, the center recognizes the pivotal role that sports plays in nurturing youth development, both on and off the court.
The inspiration for this court comes from the unique, beautiful landscape surrounding it. Rwanda is known for its lush rolling hills and has rightfully been coined the land of a thousand hills – the community of Kimisagara is no exception. Using the traditional Rwandan art form of Imigongo, the curved lines represent the hills and the densely populated neighbourhood.
Building this court and seeing the space transform has been an unforgettable experience for us. We're honoured to be part of the center's journey, providing opportunities for Kigali's youth who already have so much passion for basketball and their community.
Partner – Toronto Raptors and OVO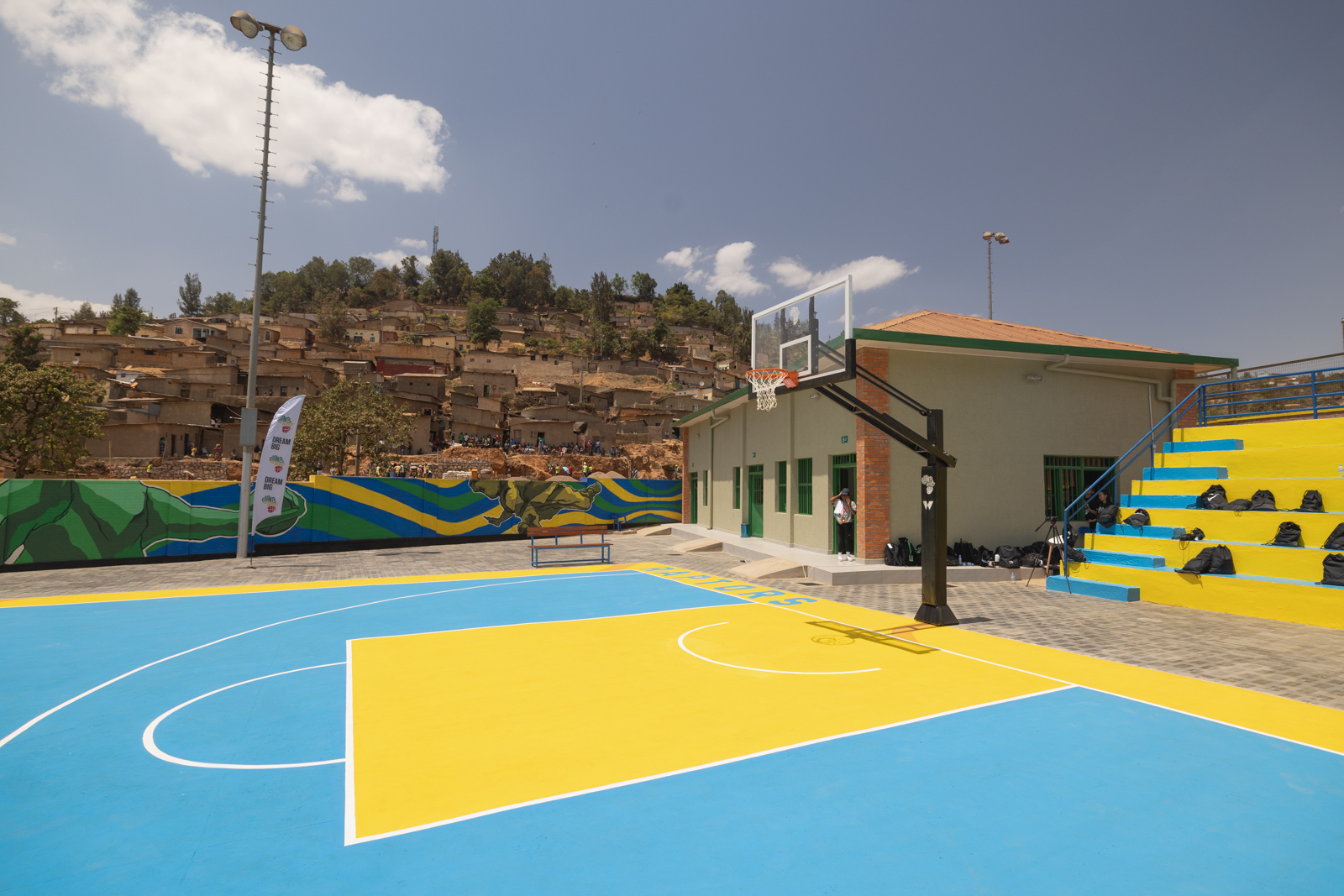 WELCOME

TO

THE

KIMISAGARA

YOUTH

CENTER