During the Giants of Africa Festival week in August 2023, we proudly opened two new courts at the Agahozo-Shalom Youth Village in Rwamagana, Rwanda as part of the Built Within initiative.
The village was born out of the need to heal the wounds caused by the 1994 Genocide in Rwanda. Agahozo-Shalom, a name derived from the Kinyarwanda word "agahozo" meaning "tears are dried," and the Hebrew word "shalom" signifying "peace," embodies a place where vulnerable youth find solace and hope. Inspired by the Israeli youth village, Yemin Orde, which was established in 1953 to care for Holocaust orphans, ASYV is a beacon of healing, education, and love.
The court's design is a reflection of ASYV's profound message, offering not just a place for physical rejuvenation but also serving as a tranquil sanctuary, symbolizing the restoration of hope and the provision of opportunities to youth and the entire community.
Partner – The Feinstein Family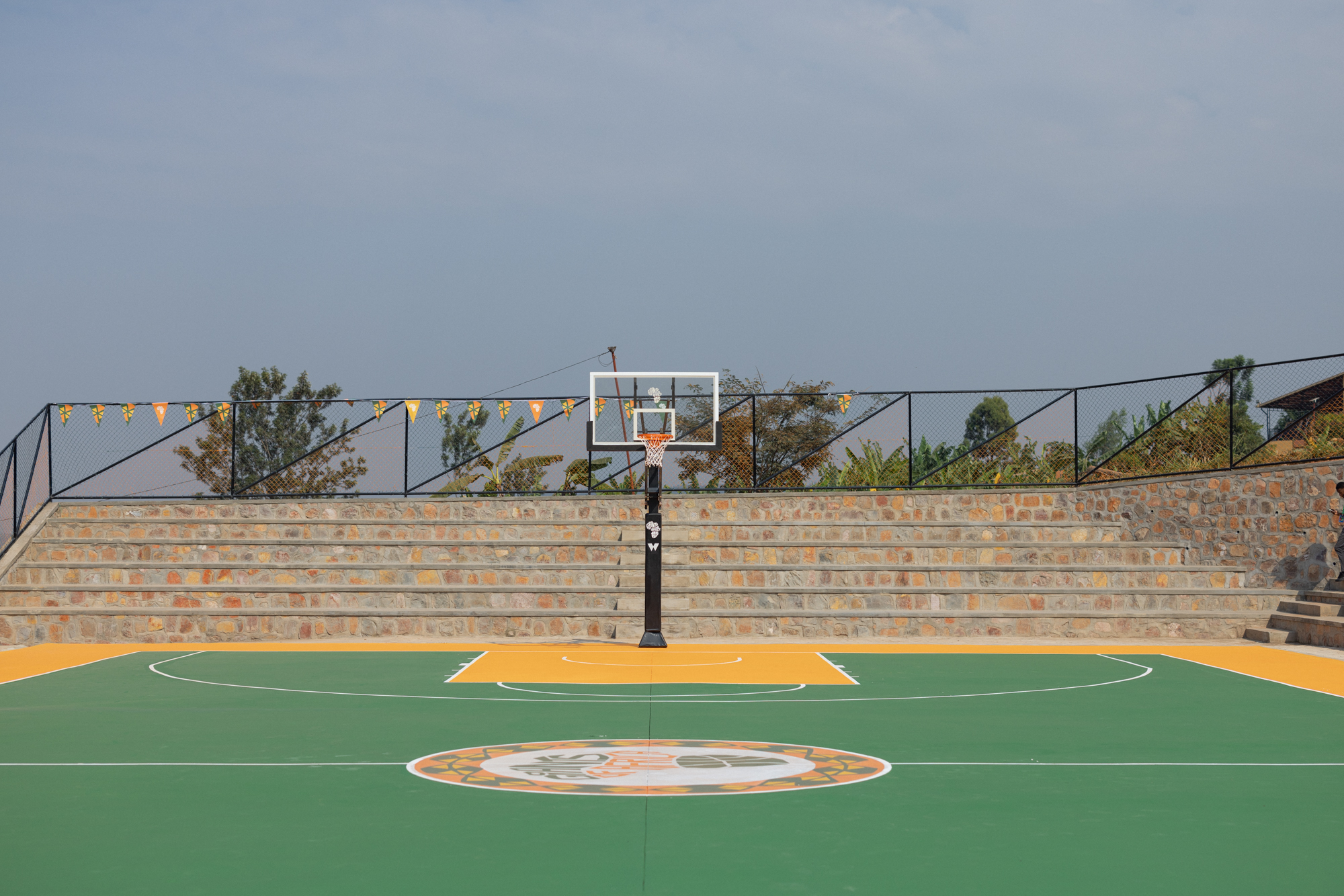 WELCOME

TO

THE

AGAHOZO-SHALOM

YOUTH

VILLAGE