The #BuiltWithin journey continues as we travel across the continent to connect with youth and community leaders excited to learn more about basketball and the bridge it can build in creating a brighter future for the next generation. 
During our Fall Tour, we unveiled one court in Kedougou, Senegal and four in Lagos, Nigeria.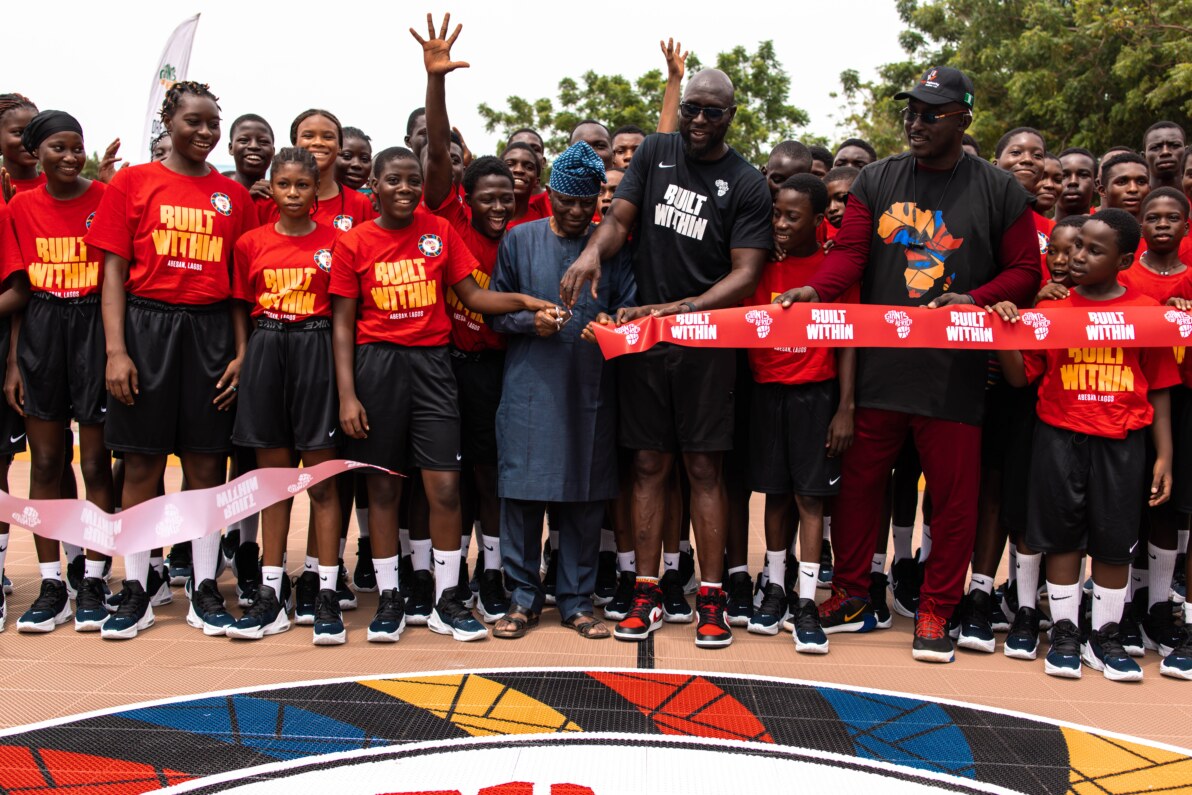 Upon our arrival to Senegal, we were ecstatic to see the court at Lycée Technique Industriel & Minier de Kedougou up close. The transformation of the court was outstanding, thanks to the local builders and painters. Witnessing the talent of the youth playing on the vibrant green and gold court reflects the endless possibilities this might provide for some athletes. We thank our partners, IAMGOLD, for making this possible. 
Nigeria was next on our journey, home to our co-founders Masai Ujiri and Godwin Owinje. We visited some well-known areas in Lagos that are known for producing extraordinary pro athletes that compete in basketball and football. Thank you for your hospitality to Gaskiya College, Egan Senior Grammar School, Ejigbo Mini Stadium and Abesan Mini Stadium. We also want to acknowledge muralist Cera Cerni that brought the tiger-like court at the Ejigbo court to life. The tiger represents their local team, The Royal Tigers and the strength and resilience of the people in the community. 
Thank you to 2K Foundations and Jess & Scott Lake Foundation for your partnership on these courts. To date, we are grateful that 20 courts are complete as we continue the #BuiltWithin mission to build 100 courts.
Click the following links to view the courts:
Lycée Technique Industriel & Minier de Kedougou
If you are interested in getting more involved click here for more information.